Finland users plans to purchase electric excavator from China
September 15,2022
[Message from Finland by chinaspv.com]--Chinaspv.com is pleasant to receive an enquiry letter from Finland. The user would like to purchase one unit 2-ton pure electric excavator from China and asked Chinaspv.com for help from our Twitter account.

The user hasn't purchased from China before, but he noted that he heard a lot about Chinese brands in his country, especially XCMG and Zoomlion, for their high quality and excellent performance during construction work.

In recent years, Chinese enterprises in the construction machinery industry have continuously invested in innovation and research and made every effort to explore new technology to produce world-class equipment for customers. In particular, with the "Dual carbon" goals in China, more and more new energy construction machinery become the hot sale and exported to overseas markets. Take Zoomlion for an example, batches of high-end equipment were exported to Europe, America and Middle East and won high reputation from local customers.

Chinaspv.com is committed to building a bridge for global users and Chinese special purpose vehicle and parts companies, promoting the cooperation between domestic manufacturers and the world.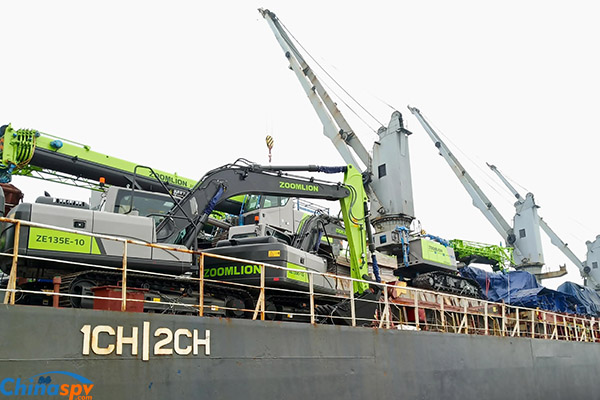 Source : www.chinaspv.com
Editor : Grace