Zoomlion: Comprehensive Improvement in Scale, Quality, and Profitability in H1
September 05,2023
September 5, 2023, China, On the evening of August 30, Zoomlion released its 2023 interim performance report. The report reveals that during this period, the company achieved operating revenue of CNY 24.075 billion, a year-on-year increase of 13.03%. Among this, overseas income reached CNY 8.372 billion, a remarkable year-on-year increase of 115.39%. The net profit attributable to the parent company was CNY 2.04 billion, up by 18.90% compared to the same period last year. After deducting non-recurring gains and losses, the net profit attributable to the parent company was CNY 1.688 billion, representing a significant year-on-year growth of 40.31%.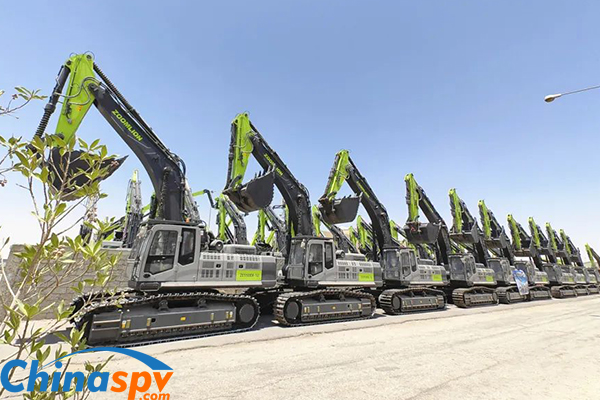 During the reporting period, Zoomlion accelerated its development and layout in three major sectors: construction machinery, agricultural machinery and smart agriculture, and new building materials. It strengthened its industrial lineup, expanded its overseas markets, and continued to enhance high-quality development and internal vitality.
In the field of construction machinery, Zoomlion's leading products, including concrete machinery, engineering hoisting machinery, and construction hoisting machinery, have seen their competitiveness consistently rise. Zoomlion continues to hold the top market share in the long-boom concrete pump truck, vehicle-mounted pump, and concrete mixing plant segments. Their market share in concrete mixers also maintains the second position. In the field of engineering hoisting machinery, Zoomlion maintains its leading market share, with sales of 25-ton and above truck cranes ranking first in the industry. In the construction hoisting machinery sector, Zoomlion holds the top position in terms of sales volume, consistently leading the industry.
Source : www.chinaspv.com
Editor : Nancy
Views:2906
Poster Press to save or share