Surge of 102% in Farizon New Energy Commercial Vehicle Segment in First 7 Months
August 25,2023
August 25, 2023, China, In July, sales of Farizon new energy commercial vehicles exceeded 7,000 units, making it the only company in the industry to achieve this sales milestone, far surpassing the combined figures of the second and third places.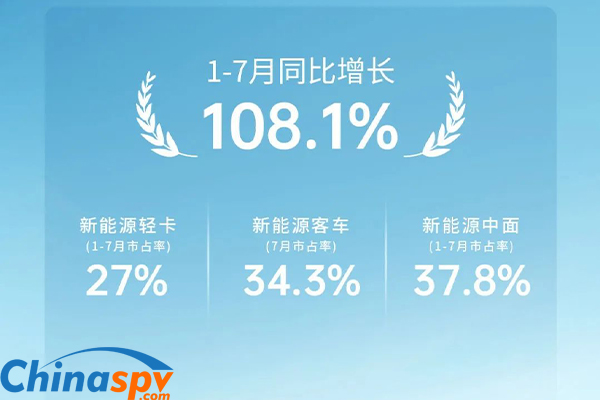 In this specialized segment, Farizon new energy logistics vehicles have shown rapid growth this year, with a year-on-year increase of 102.4% in the first 7 months. This growth rate is nearly 5 times the industry average growth rate. Farizon new energy light trucks have maintained strong momentum, accumulating a market share of 27% from January to July, solidifying their position as the market leader.
In the heavy-duty truck sector, with the release of the Farizon Xinghan G super-methanol-electric hybrid heavy-duty truck built on the Farizon GXA ultra-sensing architecture, the methanol and hydrogen technology has iterated and upgraded. The range of methanol-hydrogen heavy-duty trucks has become more comprehensive, catering to a wider range of application scenarios. In many methanol-based economic ecological regions in China, Farizon methanol-heavy-duty trucks have been extensively employed in scenarios like logistics transportation, short-haul highway trips, hazardous chemical transportation, urban construction waste, and concrete transportation.
User trust, technological breakthroughs, and innovative business models collectively form the foundation of Remote's position as the top brand in the new energy commercial vehicle market. In the future, Remote will continue to prioritize user experience and value, leading the way toward carbon-neutral land transportation and a sustainable future.
Source : www.chinaspv.com
Editor : Rosy
Views:2809
Poster Press to save or share