XCMG Concrete Machinery Shines in "Blue Turkey"!
September 28,2023
September 28, 2023, Turkey, Recently, dozens of XCMG concrete machinery units were assembled and successfully delivered to a major local customer in Turkey, drawing widespread attention from the local media.
This delivery marks a significant achievement in XCMG's efforts to establish a global collaborative research and manufacturing system for concrete machinery. Focusing on customer needs, XCMG's R&D team conducted in-depth research in various overseas markets, exploring local regulations, personalized requirements, and the localization of components, collaborating to overcome technical challenges.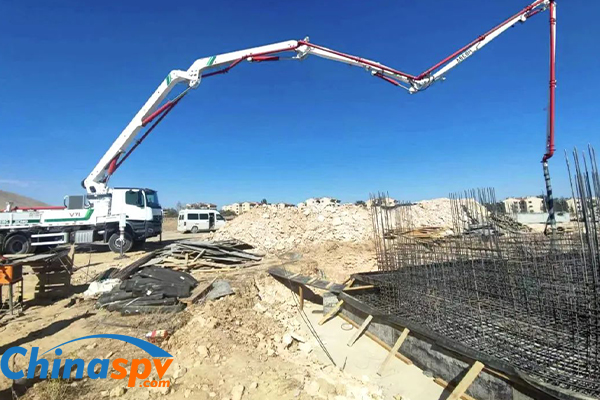 In order to meet the specific demands of local customers, the concrete machinery delivered this time not only maintains its characteristics of stability, efficiency, intelligence, and reliability but also underwent customization to suit the unique Mediterranean climate, including localized painting, user interfaces, and wind resistance capabilities.
In Turkey, XCMG concrete machinery has impressed customers with its high-end intelligence, safety, reliability, and powerful performance. To ensure customer satisfaction, the XCMG service team closely monitors the construction status of the equipment, providing detailed guidance on product usage, maintenance, and other important considerations, leaving customers with peace of mind.
Today, XCMG concrete machinery can be seen actively contributing to large-scale projects in Turkey, including housing construction, municipal engineering, and highway transportation. The local recognition of XCMG continues to grow.
'XCMG's equipment operates really very well, it's very intelligent, and the service is also very professional!'
In the future, XCMG will continue to adhere to its internationalization strategy, focusing on market trends and customer demands. We will consistently strive to create high-quality products to support our global customers in their journey towards success!
Source : www.chinaspv.com
Editor : Alice
Views:2774
Tags: XCMG, Turkey
Poster Press to save or share