SANY Lighthouse Factory built in Indonesia
September 18,2023
September 18, 2023, Indonesia, On September 12th, at the KIM Industrial Park in Indonesia, Sany Group's "Lighthouse Factory" once again made headlines as the groundbreaking ceremony for Phase II of the Sany Indonesia Industrial Park was officially held.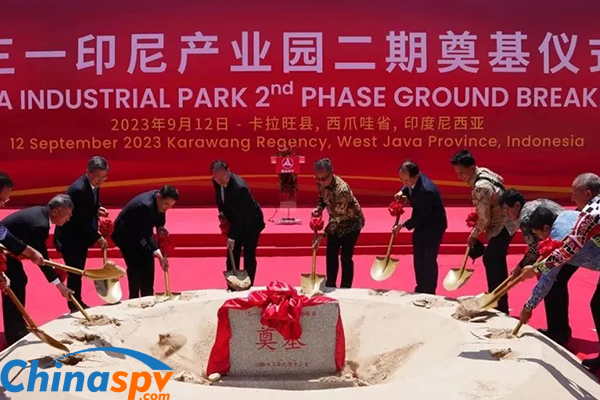 Sany Indonesia's "Lighthouse Factory" is Sany Group's first "Smart Factory" established overseas. Phase I construction began in March 2020, with a total investment of 200 million RMB. It primarily produces excavators ranging from 13 to 55 tons, targeting the Southeast Asian market, with an annual production capacity of 3,000 units.
On August 15, 2022, the first "Made in Indonesia" excavator rolled off the production line at the "Lighthouse Factory," achieving the "Sany Speed" of completing equipment installation, debugging, and product production within 30 days.
This factory integrates the core achievements of Sany's domestic "Lighthouse Factories" and is built according to Industry 4.0 standards. In contrast to other overseas bases, Sany Indonesia's "Lighthouse Factory" is led by Sany's domestic team from design and planning to factory construction, equipment debugging, and overall operational management.
Thanks to the pioneering layout of the "Lighthouse Factory," Sany has rapidly grown into the largest construction machinery enterprise in Indonesia. To date, Sany products have generated sales revenue exceeding 20 billion RMB in Indonesia, with a fleet of over 24,000 pieces of equipment. Sany equipment has been involved in nearly all major construction projects in Indonesia, creating more than 2,000 employment opportunities locally.
Source : www.chinaspv.com
Editor : Mark
Views:2727
Poster Press to save or share