Senyuan Homa mobile mini fire station
May 31,2023
May 31, 2023, China, The Senyuan Homa mobile mini fire station is a compact and mobile unit that combines fire prevention and initial firefighting capabilities. It is equipped with hoses, water guns, fire extinguishers, and misting systems, enabling it to respond quickly and efficiently. It ensures immediate detection, prompt alarm, and swift handling in the event of an emergency.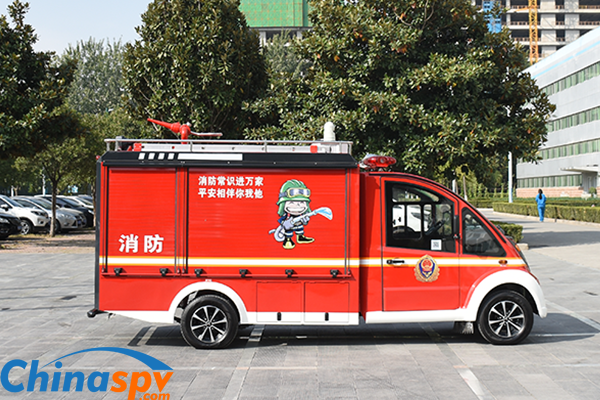 The mobile mini fire station can work in coordination with fire departments, communities, and key facilities to carry out firefighting and rescue operations. Upon receiving a fire alarm, the on-duty personnel at the mobile mini fire station in the community or key facility can quickly dispatch it to the scene to assist in extinguishing the initial fire.

The goal of the mobile mini fire station is to achieve early rescue, extinguish small fires, and arrive at the scene within three minutes to combat initial fire incidents. It relies on voluntary fire brigades within organizations and community-based fire prevention and control teams. It serves as the smallest firefighting organizational unit in fire safety-focused facilities and communities. A single mobile mini fire station can serve a social facility or a small community while achieving the integration of fire prevention and public education.

With its compact design and efficient capabilities, the Senyuan Homa mobile mini fire station effectively contributes to fire prevention and control efforts.
Source : www.chinaspv.com
Editor : Alice
Views:3027
Poster Press to save or share