Sany's first electric rotary drilling rig rolls off production line
May 31,2023
May 31, 2023, China, Sany recently announced the official production of its first electric rotary drilling rig, the SR275E, marking another milestone in Sany's electrification strategy and its entry into the electric rotary drilling market.

As Sany's first electric rotary drilling rig, the SR275E is equipped with three power modes: plug-in, hybrid, and pure electric. It can be widely used in various construction and civil engineering fields. The plug-in mode enables full electric operation throughout the working process, reducing overall operating costs by over 50%. The hybrid mode matches the power battery with the engine energy, resulting in a 20% reduction in fuel consumption.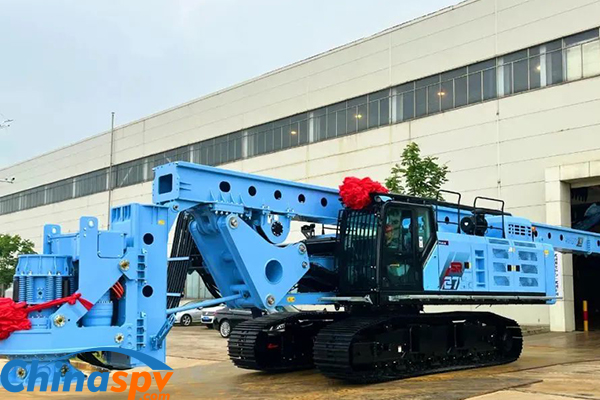 Notably, the SR275E is a new generation of electric and intelligent rotary drilling rig, featuring the industry-leading L2-level intelligent functions pioneered by Sany. Key components such as the main pump, powerhead, main winch, and slewing mechanism are driven by electric motors. The rig is also equipped with an efficient energy recovery system, increasing overall efficiency by 30% and achieving a 15% energy savings. It truly embodies high efficiency, energy conservation, environmental friendliness, and reliability in construction.

The significant progress in Sany's electrification process has provided strong support and assurance for the performance of the SR275E. As Sany's first electric rotary drilling rig, the SR275E carries the expectations and trust of many customers. In the future, Sany will continue to deeply understand customer needs and create higher value.

The production of this electric rotary drilling rig marks a new starting point for Sany's large-scale rotary drilling rigs. It is not just about the product; it also involves the accumulation of technology and experience, transitioning from researching products to understanding users and genuinely solving their problems.

The successful production of the first electric rotary drilling rig not only represents the dedication, hard work, wisdom, and strength of all Sany employees but also signifies a new breakthrough for Sany's "digital intelligence and electrification" strategy. It will open up broader market prospects and create new growth points for Sany's piling machinery business!
Source : www.chinaspv.com
Editor : Grace
Views:2900
Poster Press to save or share