SANY signed world's largest green ammonia project
May 23,2023
May 23, 2023, Jilin, China, On May 15th, Sany Hydrogen Energy signed a contract with Da'an Jilin Electric Green Hydrogen Energy Co., Ltd. in Jilin, China for the procurement of hydrogen production equipment.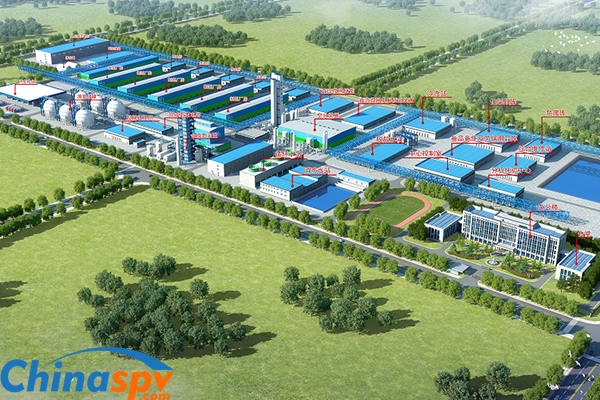 The Da'an project is regarded as the benchmark investment in green ammonia and holds significant importance in improving the ecological environment in western Jilin. Following the contract signing, Sany Hydrogen Energy will receive orders for 8 sets of 1000Nm³/h water electrolysis hydrogen production systems, with a total contract value of nearly 60 million yuan.

The Da'an project adopts an integrated solution of "green hydrogen utilization for green electricity and green ammonia utilization for green hydrogen." The project has a total investment of 6.332 billion yuan and consists of two parts: new energy and hydrogen production and ammonia synthesis. The hydrogen production and ammonia synthesis section includes the construction of a 46,000 Nm³/h hybrid hydrogen production facility (50 sets of PEM hydrogen production systems and 39 sets of alkaline solution hydrogen production systems), a 60,000 Nm³ hydrogen storage facility, and a 180,000-ton ammonia synthesis unit.

Sany Hydrogen Energy focuses on the hydrogen production equipment and refueling equipment, as well as the research and development, manufacturing, and industrialization of key components. It aims to achieve a closed-loop ecological industrial chain of green electricity-hydrogen energy-end use. Sany Hydrogen Energy has already mastered the core technology of a complete series of alkaline water electrolysis hydrogen production systems with a capacity of 2,000 standard cubic meters or below.

With the strong research and development capabilities and intelligent manufacturing advantages of Sany Group, Sany Hydrogen Energy has quickly established an integrated industrial chain covering hydrogen production, storage, transportation, and refueling by leveraging demand scenarios within the group such as wind power, hydrogen-fueled heavy-duty trucks, and hydrogen-fueled concrete mixer trucks. It has set a benchmark for the demonstration and application of hydrogen energy in transportation.

In the context of green chemical applications, Sany Hydrogen Energy has taken the lead in developing electrolytic cell devices and overall solutions for large-scale off-grid hydrogen production using wind-solar green electricity. It supports the large-scale integration of wind-solar hydrogen in the northeast regions of China and contributes a "Sany solution" for deep decarbonization in the chemical industry, leading the development of the hydrogen energy equipment industry.
Source : www.chinaspv.com
Editor : Rosy
Views:2838
Poster Press to save or share