IVECO Daily Wins 2023 "Light Commercial Vehicle of the Year" Award
May 19,2023
May 19, 2023, Britain, IVECO Daily has been named the "Light Commercial Vehicle of the Year" at the 2023 Great British Fleet Awards. The IVECO Daily boasts extensive task adaptability and continuous innovation, making it a benchmark product in the commercial vehicle industry.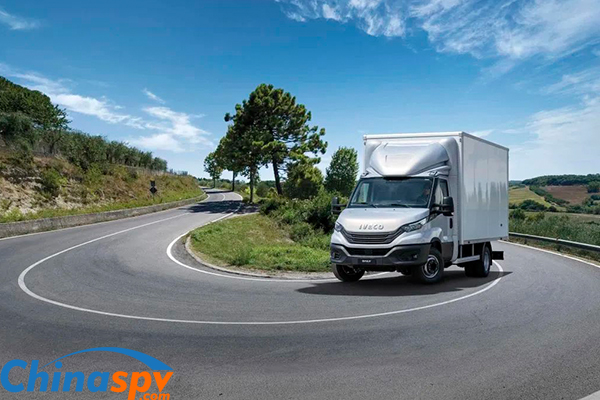 The strength of the IVECO Daily lies in its suitable commercial vehicle chassis and wide range of model options, offering various types of vehicles from vans to modified versions. Each new model generation comes with multiple engine and gearbox choices, making driving easier. Professional modifications make the IVECO Daily a more attractive choice for customers.

The IVECO Daily 7-ton model, with its robust commercial vehicle chassis, provides a towing capacity of 3.5 tons and a payload of up to 4.9 tons, making it a powerful assistant for fleet operators. Its cargo capacity allows fleet operators to reduce the size of large trucks, resulting in lower total ownership costs and increased flexibility in maneuverability.

A range of Euro 6-E diesel engines provides a good balance of power and efficiency, while compressed natural gas (CNG) power enables the vehicles to reduce carbon dioxide emissions by 95% when using biomethane gas. The recently introduced IVECO eDaily, the electric twin of the Daily, achieves zero emissions without compromising vehicle performance.

The IVECO Daily is also equipped with AIR-PRO air suspension, which can adapt to various operating conditions, providing a smooth and safe driving experience for both the driver and the load.

Another notable feature introduced for the first time in the IVECO Daily is its high-comfort memory foam seats. The foam-molded seats distribute the body weight of the occupants evenly, reducing pressure peaks by 30% and preventing fatigue and back pain, thus enhancing passenger comfort and well-being.
Editor : Eric
Views:2701
Tags: IVECO Daily
Poster Press to save or share