Dongfeng Commercial Vehicles to launch high-end new product
May 17,2023
May 17, 2023, Hubei, China, On May 18th, the Dongfeng Tianlong GX will be officially launched and unveiled in Shiyan, Hubei province, China.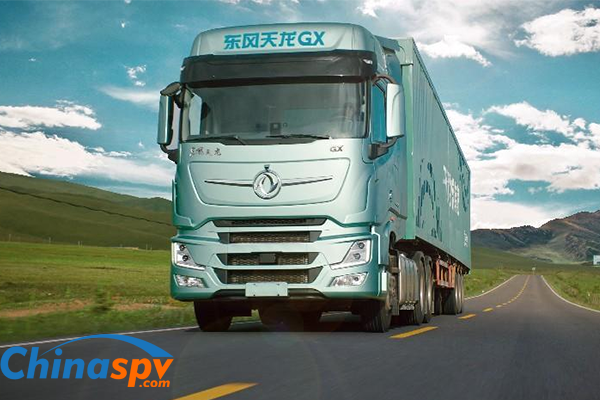 The Dongfeng Tianlong GX is a premium heavy-duty truck developed by Dongfeng Commercial Vehicles with a focus on intelligent logistics. After six years of dedicated efforts and an investment of 800 million yuan, this high-end truck aims to provide customers with exceptional operational value and become a reliable and efficient expert in long-haul logistics.

From conceptualization to mass production, the Dongfeng Tianlong GX adheres to the most stringent R&D system in China. It underwent rigorous testing, including 80 test vehicles, 318 quality evaluations, 12 months of whole-vehicle reliability experiments, trials in extreme temperature, cold, and high-altitude environments, 60 door acceptance tests, 2 million kilometers of durability testing, 170,000 hours of bench testing, and more than 80 real-world user operating condition tests. Behind these extensive tests are Dongfeng's unwavering pursuit of reliable quality.

Equipped with the Dongfeng Cummins Z14 engine, Endurant 12-speed automatic transmission, and the Dongfeng Dana rear axle, the Dongfeng Tianlong GX boasts a perfectly matched powertrain system. It reduces gear shifting frequency by 25% compared to similar automated manual transmission (AMT) products. With 13 driving modes to cover various working conditions, the vehicle can optimize fuel consumption and minimize driver interference, resulting in stable performance and fuel efficiency comparable to imported trucks.

The Dongfeng Tianlong GX also comes with advanced technological features, including AEBS (Advanced Emergency Braking System), ESC (Electronic Stability Control), LDWS (Lane Departure Warning System), FCWS (Forward Collision Warning System), DMS (Driver Fatigue Monitoring System), AVM (Around View Monitoring System), and TPMS (Tire Pressure Monitoring System). These comprehensive intelligent safety systems provide drivers with all-around protection and assistance.

Before its official launch, the Dongfeng Tianlong GX has already undergone small-scale operational use, accumulating approximately 9.53 million kilometers of verified mileage. For instance, the fuel consumption analysis shows that the Dongfeng Tianlong GX achieves top-tier international standards, with fuel consumption approximately 2 liters per 100 kilometers lower than that of domestic high-end brands. This translates to annual fuel cost savings of 47,000 to 63,000 yuan.

Overall, the Dongfeng Tianlong GX showcases Dongfeng Commercial Vehicles' commitment to technological excellence, reliability, and fuel efficiency, solidifying its position in the high-end truck market.
Source : www.chinaspv.com
Editor : Nancy
Views:2858
Poster Press to save or share