Dongfeng Zhuanzhi D9 sanitation vehicle won 41 orders
March 20,2023
March 20, 2023, Suizhou, China, Recently, Dongfeng Zhuanzhi D9 Cummins D4.0 product promotion meeting was held in Suizhou. As a leader in the sanitation vehicle industry, Dongfeng Zhuanzhi D9 Cummins D4.0 sanitation vehicle has always insisted on promoting product upgrades and service upgrades guided by brand strategy, and continued to consolidate its leading position. With the support of Dongfeng Cummins Power, this product can build a new special-purpose vehicle product solution according to the needs of operation scenarios and operating conditions, and 41 orders were received on site.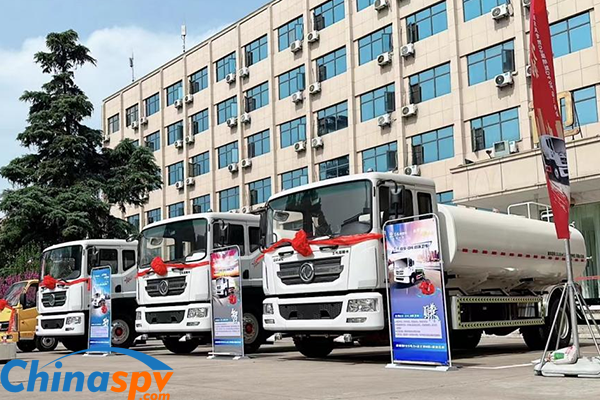 Dongfeng Zhuanzhi D9 Cummins D4.0 sanitation vehicle has a golden power chain composed of Cummins power + Fast gearbox + Dana rear axle, which integrates power, reliability and economy, and can be installed exclusive driving data according to the function of the sanitation vehicle to further optimize product performance.

As a leader in the special-purpose modification industry, Dongfeng Motor selects the optimal configuration according to the customer's operation scenario, and maintains top in the market share of the special-purpose vehicle field for 16 consecutive years with serialized and specialized products.

In the future, Dongfeng Motor will carry out more and various marketing activities with more special-purpose vehicle partners, continuously expand cooperation methods, and carry out deeper cooperation in the field of special-purpose modification from multiple levels including products and services.
Source : www.chinaspv.com
Editor : Rosy
Views:2841
Poster Press to save or share