FULONGMA pure electric road maintenance truck
August 15,2022
Fulongma road maintenance truck is entirely electric-powered; the lithium-ion power battery serves as the vehicle's energy source, while the high-pressure pump drive motor drives the high-pressure pump.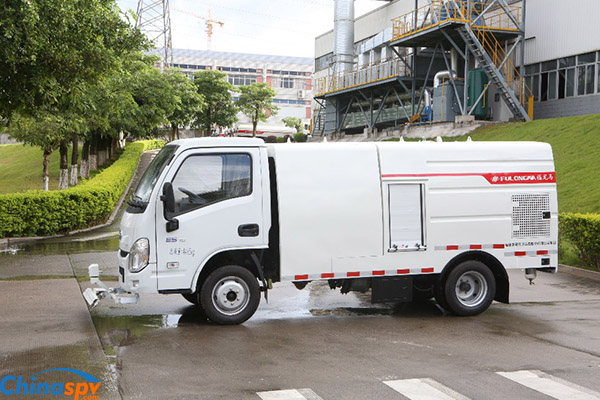 This model's high-pressure water pump has an infinitely variable speed that enables the driver to alter the speed of the pump indefinitely inside the cab in response to the driving conditions in order to get the desired cleaning results while maximizing running time and range.

The cleaning apparatus covers front cleaning, column single point cleaning, a manual spray gun, a hand-pushed nozzle, etc. The cleaning function is varied and can handle the upkeep and cleaning of road surfaces with various levels of pollution.

The driver in the cab has complete electrical control over how the column single point cleaning mechanism operates. It is useful for removing specific hygienic corners of the toilet in localized areas because it may swing in all directions.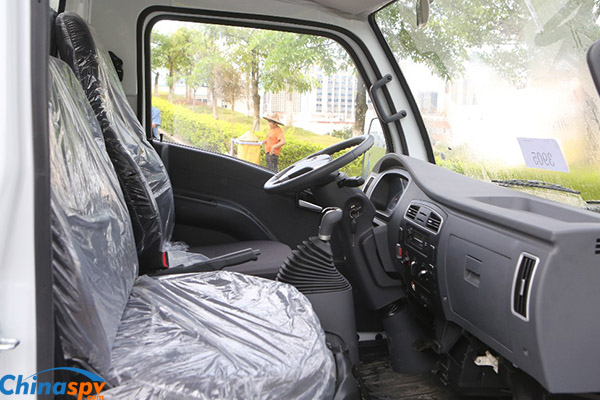 Additionally, this model comes with a lightweight, small, splash-proof water sweeper with a rotating nozzle for enhanced cleaning, enabling you to clean and sweep surfaces including walls, platforms, and wayside rest benches.

All fasteners are given the galvanization treatment in order to withstand the demanding working environment. All structural components are pickled, phosphated, and electrostatically sprayed at high temperatures with outdoor resin powder for good adhesion, corrosion resistance, and weather resistance.

According to actual operational requirements, the vehicle can also be fitted with a variety of useful devices, such as a side washing guard device with high water flow, high pressure, and anti-collision capabilities; a rear upper spraying device and a rear lower spraying device for cooling and adjusting air humidity.
Source : www.chinaspv.com
Editor : Rosy
Views:3069
Tags: FULONGMA
Poster Press to save or share