RJST debuted in Nanjing with the third-generation concrete mixing semi-trailer
August 12,2022
August 12, 2022, Nanjing, China, From August 5 to 7, the 2021-2022 China Concrete Exhibition, hosted by China Concrete and Cement-based Products Association, was held at the Nanjing International Expo Center. RJST participated in the exhibition with the third-generation concrete mixing semi-trailer.

The semi-trailer adopts a straight beam structure design with the total length of 11900mm; the minimum turning radius is 7.5 meters, which is 3 meters less than the 8*4 mixer; it can adapt to more than 90% of the construction sites.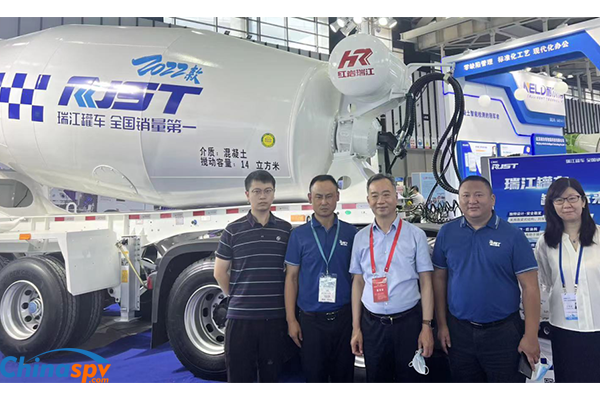 The tank body adopts the main vehicle engine to take power, and with the help of the high reliability of the vehicle engine, the failure rate is effectively reduced and the attendance rate is greatly improved;

This vehicle is a 6-axle mixer semi-trailer, adopting CAE vehicle structure analysis and lightweight design. The weight of the vehicle is more than 1 ton lighter than that of competing products, and it meets the regulations to load 14 cubic meters;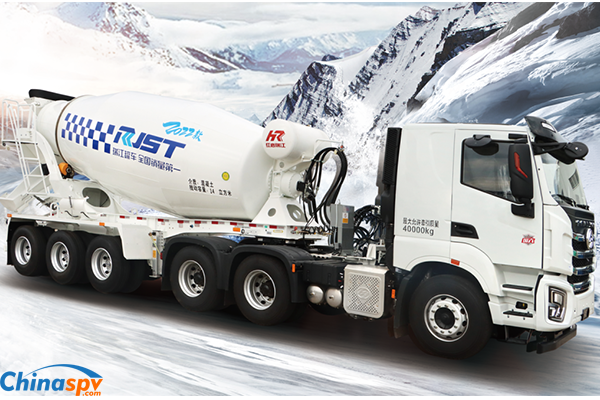 The development of the whole vehicle is completely in accordance with the requirements of regulations, and the tank size, volume, photos, etc. are completely consistent with the announcement.

In the strictly controlled area, the mixing truck can load 7-7.5 cubic meters, while the mixer semi-trailer can load 14 cubic meters, and thus improving the operation efficiency and creating more value for customers.
Source : www.chinaspv.com
Editor : Grace
Views:2818
Poster Press to save or share