Senyuan Homa attended Henan Emergency and Disaster Relief Equipment Exhibition
August 05,2022
August 5, 2022, Henan, China, On August 3, 2022 China (Henan) Emergency and Disaster Relief Equipment Exhibition and Urban Flood Control and Drainage Innovative Technology and Equipment Exhibition was grandly held at Zhongyuan International Expo Center in Zhengzhou, Henan. Senyuan Homa brought three emergency equipment, including flood drainage vehicles, all-terrain forward communication support vehicles, and reconnaissance fire vehicles, to fully demonstrate the research and development achievements of Senyuan Homa in the frontier field of emergency drainage equipment.


Senyuan Homa large-flow flood drainage truck is refitted with Sinotruk Howo 270-horsepower national VI chassis, equipped with 8 sets of 500m³ portable submersible pumps and 200kw generators; the vehicle is 9 meters long and has strong maneuverability, which can meet the needs for rescue missions in flood disasters and emergency drainage.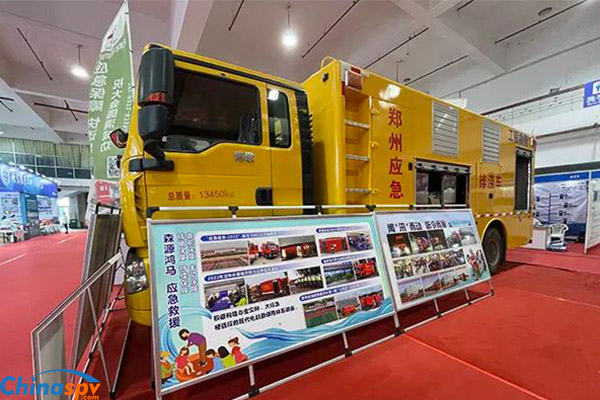 The all-terrain forward communication support vehicle can quickly reach the scene with its powerful off-road capability, and quickly establish a video, audio and data channel with the command center through a private network or satellite link to realize visual command.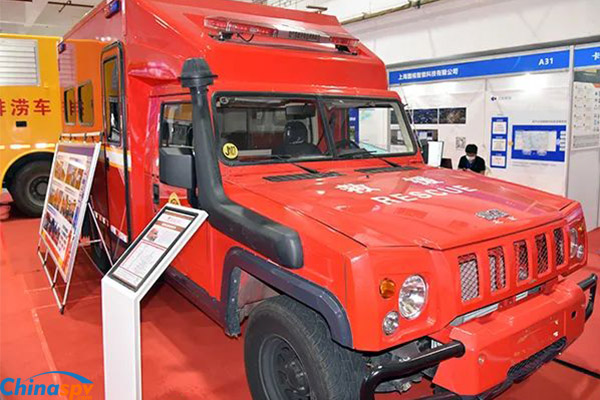 Facing the narrow rescue space such as narrow roads and traffic congestion in the city, Senyuan Homa has created a reconnaissance fire vehicle, which has small size, high flexibility and excellent performance.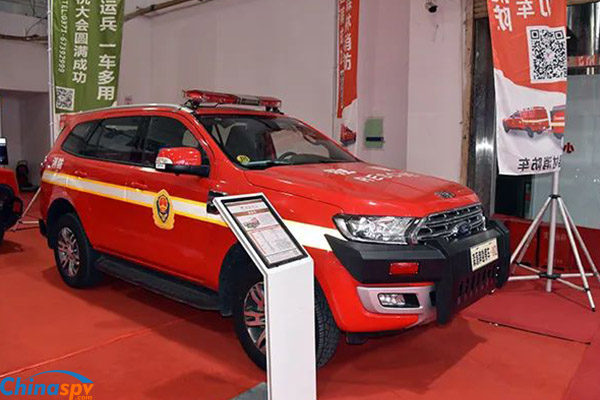 In recent years, Senyuan Homa has actively responded to the reform of the national emergency response system, continuously strengthened the research and development of key technologies for emergency rescue vehicle equipment, and has played an important role in emergency response.
Source : www.chinaspv.com
Editor : Rosy
Views:2696
Tags: Senyuan Homa
Poster Press to save or share