CIMC Lighthouse EPS Platform Successfully Launched
June 20,2022
June 20, 2022, Guangdong, China, On June 16, CIMC Lighthouse Star-rated Supplier Conference and the EPS platform launch event were held in Dongguan. Through this conference, Dongguan CIMC has determined the star-rated supplier system, jointly enhances product competitiveness by empowering partners, and officially released the EPS electronic procurement platform to partners during the conference, so as to create an "open, fair and just" procurement system.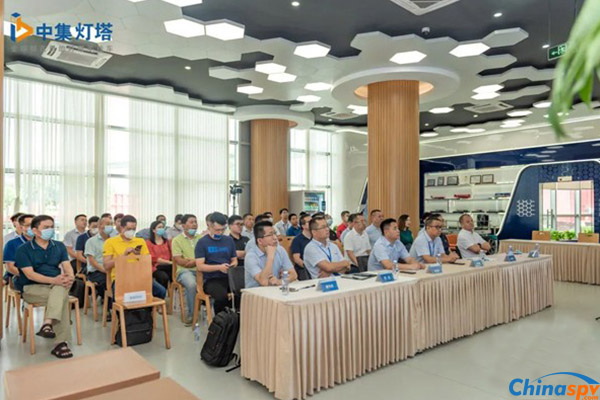 At the conference, Dongguan CIMC formally established the CIMC Lighthouse star-rated supplier system, divided suppliers into five-star suppliers, four-star suppliers and three-star suppliers, and put forward strict qualifications and evaluations for star-rated suppliers. The rules are strictly assessed according to comprehensive standards such as cooperation scale, comprehensive evaluation, and industry influence, so as to promote the supply chain to a more standardized and high-quality development stage.

With the launch of the EPS platform, supply and demand parties can communicate efficiently through the platform, bidding projects are "open, fair and just", and suppliers' new technologies and new materials can also be transmitted through the system, and performance such as delivery and quality will be feedback in real time.

The establishment of the star-rated supplier system and the launch of the digital procurement platform are favorable measures launched by Dongguan CIMC to promote cooperation with suppliers, which will help to enhance the competitiveness of the supply chain, strengthen internal and external coordination, and realize the win-win value chain.
Source : www.chinaspv.com
Editor : Rosy
Views:3172
Tags: CIMC Lighthouse
Poster Press to save or share