Zoomlion 42-Meter Water Tower Fire Truck
May 12,2022
Zoomlion's 42-meter-high water tower fire truck is a fire-fighting high-altitude fire extinguishing equipment, which is suitable for fire fighting in towns, ports, high-rise buildings in industrial and mining enterprises, and large buildings such as petroleum, chemical, oil tanks and warehouses.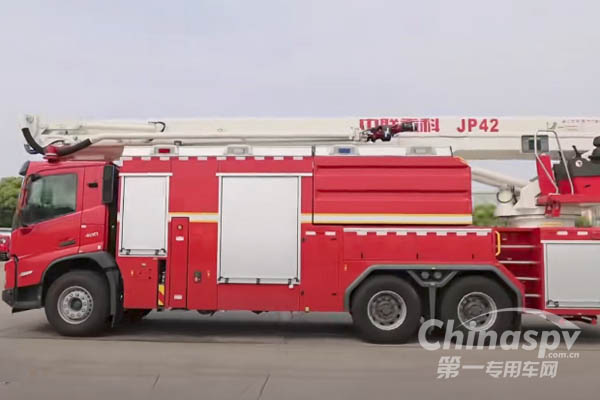 The truck is refitted with a high-power chassis (domestic & imported) and equipped with a large-flow fire pump. The vehicle has a beautiful appearance, strong power, convenient operation, fast combat speed, long range and large flow.

The whole vehicle can be equipped with intelligent technologies such as rapid water outlet system, intelligent water receiving system, constant pressure water outlet system, rapid and smooth start-stop control and automatic outrigger extension control, which are fast and safe to operate.

The vehicle body is rust-resistant and corrosion-resistant, with the space layout easy to maintain, the equipment layout close to the actual fire fighting, and the appearance coating customized.
Source : chinaspv.com
Editor : Alice
Views:2998
Tags: Zoomlion
Poster Press to save or share