CIMC Lingyu Electric Mixer Truck Maximizes Value for Customers
November 18,2021
November 18, 2021, Luoyang, China, CIMC Lingyu implemented green development and launched electric mixer truck, which gained popularity among customers with light weight, high durability and fast discharge.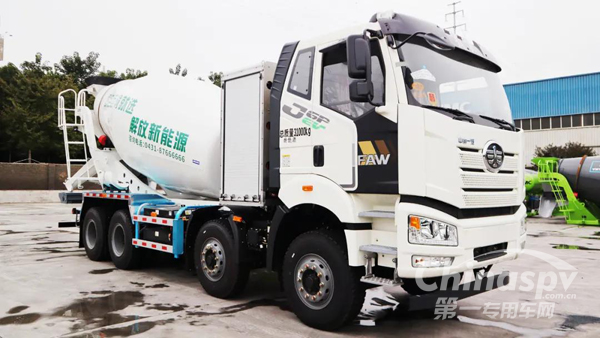 High-power drive motor and high density power battery ensure efficiency as high as 98% and stronger output power.

With electric control system in tops and large screen display in tailstock, the vehicle can be controlled by hands, screen and remote control, which is easier to manipulate.

The intelligent heat dissipation of the motor and driver can get rid of the high temperature and high consumption of the battery, making users safer and more assured.

Equipped with car network platform, the vehicle can know about the road conditions of the whole journey in advance.

Lower power consumption by over 80% and maintenance cost by 60%, the vehicle has zero emission, zero noise and zero pollution.

With the development of green and low carbon transportation, electric vehicle will be more in accordance with the trend of environmental protection policy. CIMC Lingyu continues to develop new energy vehicles and makes more contributions relying on new technology and national new energy strategy.
Source : chinaspv.com
Editor : Alice
Views:2758
Tags: CIMC Lingyu
Poster Press to save or share