Hongyan Engineering Trucks Delivered for Use in China-Laos Railway Construction
July 06,2020
The groundbreaking ceremony for the Vientiane station of the China-Laos Railway was held on Friday in the northern outskirts of the Lao capital. At the ceremony, a large number of Hongyan dump trucks were placed in order in preparation for use of China-Laos Railway construction .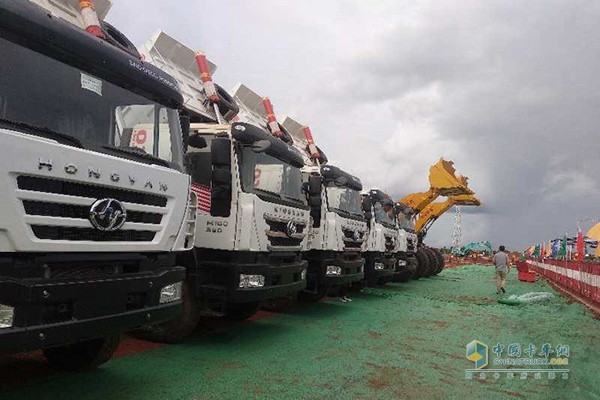 According to the information, Vientiane will be the main passenger station of the Laos-China railway covering a 150-hectare site. The station will link to the freight station at Thanalaeng and other rail lines in the future. The Laos-China railway project will be the part of the regional rail link connecting China's Kunming to Singapore via Laos, Thailand and Malaysia.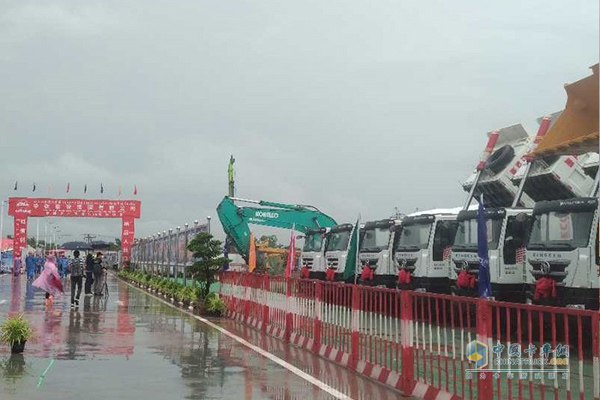 As early as 1998, hongyan's first overseas 4S store had been opened in Lao. Ever since then, Hongyan had been participating in the construction of Trans-Asian Railway, Kunming - Bangkok Road, Mekong Hydropower and other projects by providing high quality trucks and services. This time, Hongyan agains magnified its strengths by serving as a main participator in the construction of China-Laos Railway Construction.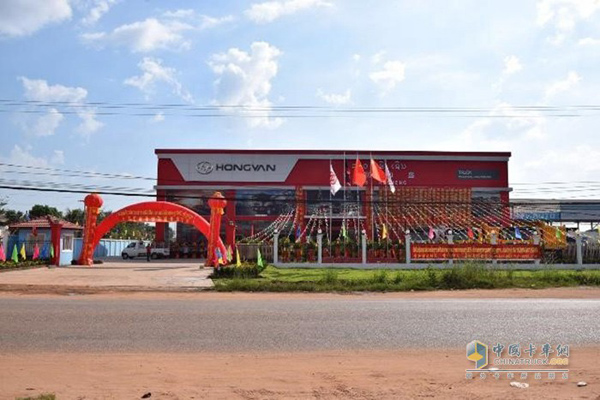 Overall SAIC Hongyan has achieved significant results in the South-east Asian market this year. In the vietnam market, 50 Hongyan tractors had just beed handed over to its customer followed by the delivery of 290 Hongyan military vehicles to Cambodian government. And 50 more Hongyan dump trucks are about to be delivered soon.

Actually, SAIC Hongyan engineering vehicles are not only favored in Southeast Asia, but also in other parts of the world including Central Asia, South Asia, Middle East, South America and Africa.
Source : www.chinaspv.com
Views:1838
Poster Press to save or share