SANY 2022 New Generation Lightweight Mixer Trucks Launched to Market
January 17,2022
January 17, 2022, Shaoyang, China, On January 11, SANY new generation lightweight mixer trucks went offline in Shaoyang.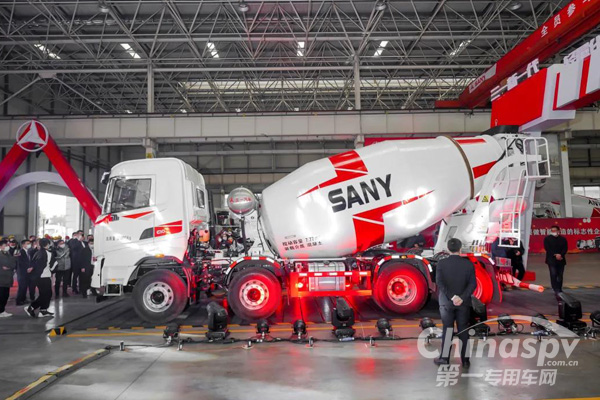 Under the circumstance of "dual carbon" goal, SANY 2022 new generation mixer trucks have been made over 40 upgrades.

The mixer truck adopts high-strength aluminum alloy and non-metal materials with 12 lightweight technologies, which conforms to law requirements and free from annual inspection.

Equipped with special and latest Deutz D09 engine and advanced core components, the mixer trucks decrease the fuel consumption by 10% and increase operation efficiency by 10%.

The latest Deutz D09 engine was also launched at the same time, the core components of which were fully upgraded, and the vehicle thermal management technology that is adaptive to all working conditions and ultra-high pressure fuel injection technology are applied to improve performance and ensure that the engine is more durable.
Source : chinaspv.com
Editor : Rosy
Views:2826
Tags: SANY
Poster Press to save or share