ISUZU Launched First Hydrogen Fuel Cell Logistics Vehicle
December 02,2021
December 2, 2021, Chongqing, China, On November 30, ISUZU launched its first hydrogen fuel cell logistics vehicle in Chongqing.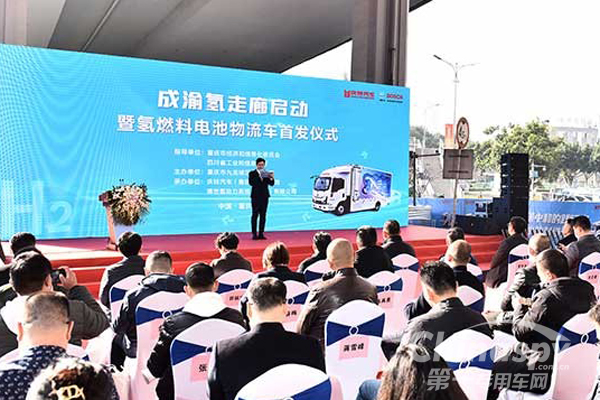 Hydrogen fuel cell vehicle has advantages of long durability and shorter charging time, which is more suitable for long-distance and heavy haulage transportation, known as "the final solution for automobile industry."

ISUZU first deployed and developed hydrogen fuel cell engine and hydrogen-powered trucks in Chongqing, and established the first hydrogen fuel cell engine joint venture with Bosch outside of its home country to help the development of Chongqing new energy industry with independent innovation as its core competitiveness.

The hydrogen fuel cell logistics vehicle is the latest research result between ISUZU and Bosch, which represents the advanced technology level in domestic fuel cell commercial vehicle. Key performances such as efficiency at common operating conditions of vehicles, hydrogen consumption in comprehensive road conditions, and protection level are all leading the industry, and key parameters such as power density and maximum efficiency have reached the 2025 indicators of China technical roadmap.
Source : chinaspv.com
Editor : Grace
Tags: ISUZU
Poster Press to save or share