Qingling M Series Hydrogen Cell Vehicles Displayed in Chongqing
August 27,2021
August 27, 2021, Chongqing, China, On August 23, 2021 Smart China Expo was held in Chongqing. Qingling displayed the latest achievement in new energy, intelligent drive and vehicle network. The just operated Qingling M series hydrogen cell vehicle was also showed in the expo.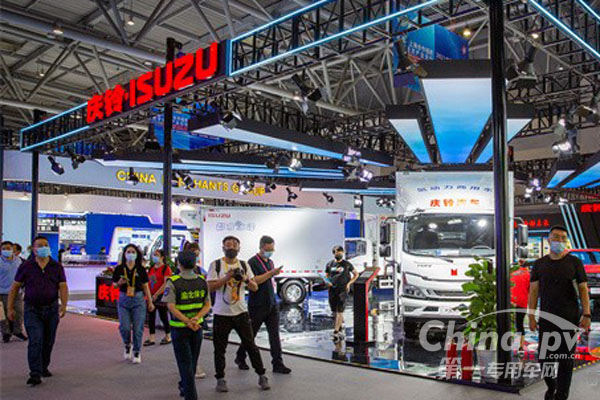 Qingling hydrogen cell vehicle is a leader in carbon peak, carbon neutrality and hydrogen energy solutions. It can reduce the emission of 79t CO2 and 21.5t carbon, purify 65t air and reach 95% efficiency within 200,000km.

The vehicle can be operated for over 500km continuously and hydrogen can be added with 3 minutes.

After 36 years' development, Qingling cooperated with German Bosch to promote hydrogen cell and enter hydrogen cell vehicle field. The operation and display of the hydrogen cell vehicle shows Qingling's strong power and determination to develop in the market.
Source : chinaspv.com
Editor : Nancy
Tags: Qingling
Poster Press to save or share