Qingling ISUZU Customized 5X Hazardous Chemical Substance Carrier Vehicle
August 20,2021
August 20, 2021, Nanchang, China, Qingling ISUZU Super Star 5X carrier vehicle was customized for hazardous chemical substance industry.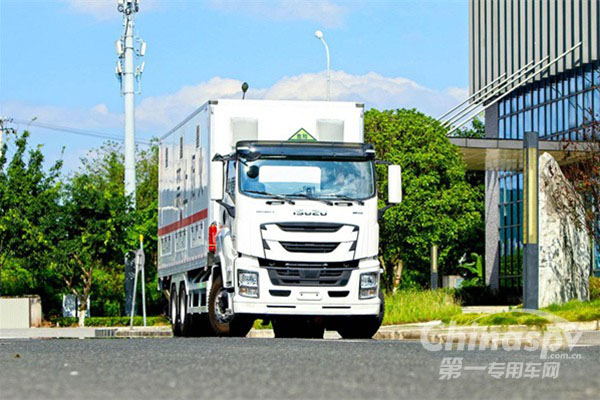 The vehicle is equipped with 6HK1-TCG60 inline six-cylinder turbocharging diesel, which has displacement of 7.79L, national VI b emission standards, maximum output power of 330hp and maximum torque of 1,000N·m. FAST 9 gear transmission, electrical power steering, ABS, automatically air-cut brake, preposition silencer and reasonable air outlet all contribute to its excellent performance.

The vehicle tail gas aftertreatment system includes SCR, DOC, DPF and other components all introduced from Bosch in German.

The vehicle is also equipped with multiple electric auxiliary safety system, including lane-keeping and forward collision warning, etc. All braking system parts come from Knorr in German.

The vehicle adopts electronic speed limit and the maximum speed is 80Km/h.
Source : chinaspv.com
Editor : Nancy
Tags: Qingling ISUZU
Poster Press to save or share