Fulongma Displayed Multiple Sanitation Vehicles in Harbin
July 19,2021
July 19, 2021, Harbin, China, On July 16, 2021, Northeast (Harbin) Sanitation Equipment Expo was held in Harbin International Exhibition Center. Fulongma displayed multiple products on the exhibition.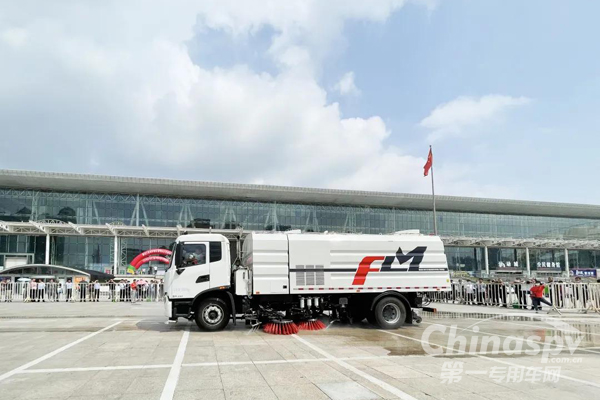 The latest low-side loading hydraulic lifter garbage truck can be widely used in city, town street, residential area, underground parking for collecting and transporting garbage in bulk, in bags and in barrels.
The mini cleaning sweeper developed by Fulongma reaches national VI emission standards and has advantages of flexibility, strong scavenging ability, low noise and comfortable driving, which can be used in residential area, square, auxiliary road and pavement.
The economical garbage collector developed by Fulongma with the most advanced international technology has obvious advantages of large loading capacity, no secondary pollution and high durability.
Fulongma sealed effective kitchen garbage collector is created to respond to garbage classification policy and meet demands for wet garbage vehicles. The garbage collector has sealed transportation, large load capacity, effective loading and other advantages, which can cover the shortage of existing wet garbage vehicles.
As the first high-speed cleaning sweeper in the industry, Fulongma cleaning sweeper adopts double pneumatic transmission technology, multiple scrub and take-in technology and Fulongma typical effective configuration with the maximum operation speed reaching 40km/h, which can largely decrease fuel consumption and shorten working cycle.
Source : chinaspv.com
Views:2878
Tags: Fulongma
Poster Press to save or share