Xinjiang Special Vehicle's production of export vehicles increased by 265% YOY
September 19,2022
September 19, 2022, Xinjiang, China, Since 2022, the production of export vehicles of Xinjiang Special Vehicle has increased by 265% compared with the same period last year, hitting a new high in recent years.

As an important part of Shaanxi Auto's strategic development layout in Xinjiang, Xinjiang Special Vehicle seizes development opportunities, radiates Central Asian market, and further assists Shaanxi Auto's overseas market development by improving product quality and production and delivery capabilities.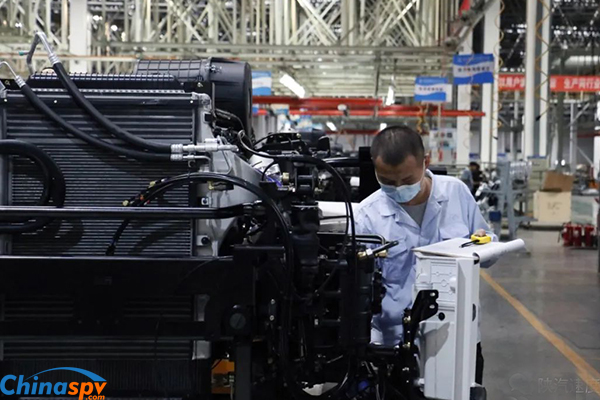 In order to ensure the smooth delivery of export vehicles, Xinjiang Special Vehicle coordinated the supply of materials in a timely manner to maximize production, and at the same time made every effort to ensure the normal development of the export vehicle delivery business.

Since the beginning of this year, Xinjiang Special Vehicle has paid high attention to electric heavy trucks, and accelerate the transformation and upgrading to new energy vehicles with the aim of building a new energy vehicle industry chain and a new energy production base in Xinjiang. In early July, Xinjiang Special Vehicle completed the transformation of the new energy vehicle production line, and on August 22, the new energy vehicle rolled off the assembly line, starting a new journey of development.
Source : www.chinaspv.com
Editor : Nancy
Views:2883
Poster Press to save or share