XCMG topped in new energy heavy trucks sales for five consecutive months
July 05,2022
July 5, 2022, China, In 2022, the market share of new energy heavy trucks continues to rise. XCMG's new energy heavy-duty trucks performed well and dominated the list of cumulative sales champions from January to May, during which time the total sales volume of new energy heavy trucks has reached 75% of last year.

Not even halfway through 2022, XCMG has received about 3,000 units orders, and the delivery has reached 125% of last year's sales, a year-on-year increase of more than 1,200%. The data shows that from January to May, the cumulative sales of new energy heavy trucks and tractors of XCMG ranked first in the industry, and the sales of dump trucks and mixer trucks were also on the top level.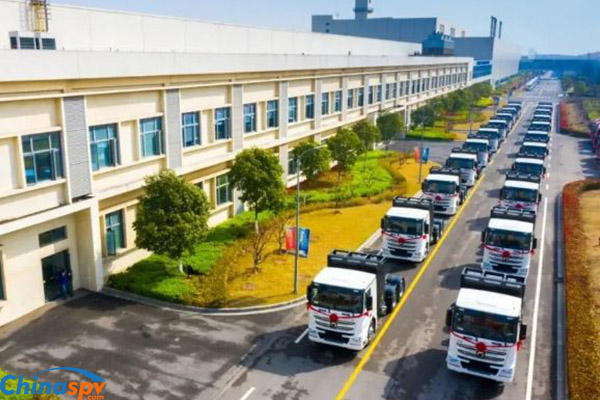 XCMG was the first to propose a self-developed power-swap heavy-duty truck plan, and build a demonstration project of urban muck truck power-swap operation in China. At present, nearly 4,000 units XCMG electric heavy trucks are operating in various working conditions such as steel mills, wharfs, and urban construction sites. Through the 3-5 minute power exchange program, the around-the-clock operation is realized.

With the rapid progress of various technical routes of charging, battery swapping, hybrid driving, and fuel cells, XCMG will take the lead in forming a high-end platform with new energy characteristics, create a healthy and sustainable new energy ecological chain for XCMG through innovation and cooperation.
Source : www.chinaspv.com
Editor : Mark
Views:3047
Poster Press to save or share