Product Details
Basic Information
Usage
Suction-type Sewer Scavenger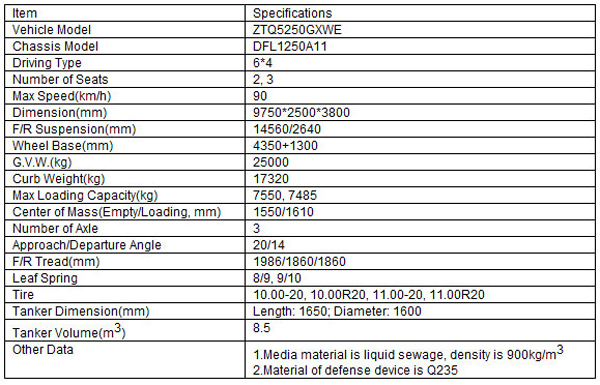 Famous Chassis, Excellent Power
It adopts the domestic famous-brand chassis, and features excellent power, fuel economy and good operational stability.
Standard Emission, Energy Conservation, Emission Reduction
The engine emission reaches the national IV standard.
Strong Function and Adaptability
The vehicle is designed and manufactured based on the domestic complex pipe network and surrounding operational environment, and integrates high pressure washing, pipeline dredging, sewage suction and discharge prevention. It can be used for suction of solid materials such as sewage, stone and brick. Meanwhile, it can be applied to waste suction, dredging, washing, discharge prevention, transportation and dismounting as well as dredging of small river channels in rescue and relief work and petrochemical industry as the rapid and efficient dredging and emergency equipment.
By virtue of the strong sewage recirculation system, the suction-ty