Cummins' Accelera to Join Forces with Daimler Truck and PACCAR
September 15,2023
September 15, 2023, Cummins' Accelera, Daimler Truck, and PACCAR announced the establishment of a joint venture with the leading vehicle lithium iron phosphate (LFP) battery manufacturer, Contemporary Amperex Technology (CATL). The joint venture will focus on manufacturing electric vehicle (EV) batteries for commercial vehicles and industrial markets in North America.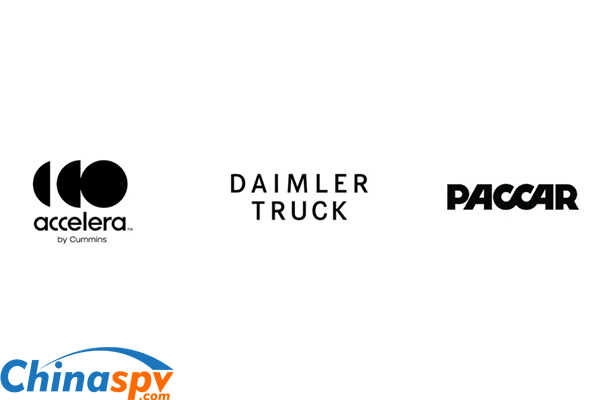 The total investment in this project is expected to be between $2 billion to $3 billion, with a planned factory capacity of 21 gigawatt-hours.
Accelera, Daimler Truck, and PACCAR will hold equal ownership stakes in the joint venture, each with a 30% share. The initial focus of the company will be on LFP battery technology for pure electric commercial vehicles. LFP batteries offer several advantages over other battery technologies, including lower cost, longer lifespan, higher safety, and not relying on nickel or cobalt as raw materials.
This strategic joint venture aims to build scalable battery manufacturing capabilities, create cost-effective solutions, and provide technological differentiation to benefit commercial vehicle customers in North America. Jennifer Rumsey, Chairman and CEO of Cummins, stated, "We have a responsibility to decarbonize in an environmentally responsible and stakeholder-maximizing way, and this is best achieved by working closely with key partners. The formation of the new company advances not only our commitment to meeting customer needs with the right technology solutions but also accelerates the energy transformation in the United States."
Accelera, Daimler Truck, and PACCAR are leading the transformation of zero-emission technologies in the commercial vehicle sector, dedicated to fulfilling decarbonization commitments under the Paris Climate Agreement. The transaction is subject to customary closing conditions, merger control, and regulatory approvals.
Source : www.chinaspv.com
Editor : Rosy
Views:2835
Tags: Cummins Accelera Daimler Truck PACCAR
Poster Press to save or share