Farizon Xingzhi H8M: Official Photography Vehicle for the 19th Asian Games
September 14,2023
September 14, Hangzhou, China, On September 8th, the torch relay for the 19th Hangzhou Asian Games was officially launched in Hangzhou. The Farizon Xingzhi H8M Methanol Extended-Range Light Truck, which was officially launched on September 6th, served as the official photography vehicle for the torch relay during the journey.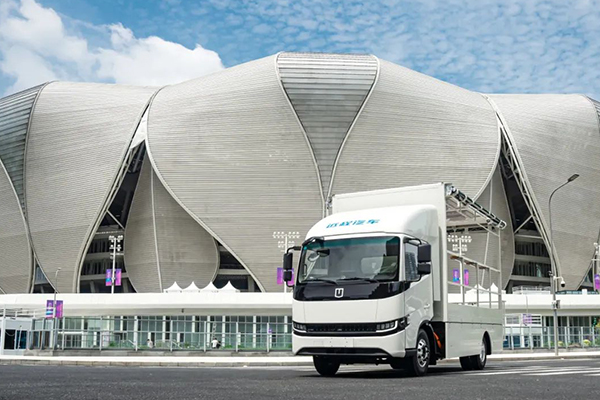 The Farizon Xingzhi H8M Methanol Extended-Range Light Truck is equipped with Farizon's self-developed e-GAPF extended-range technology and is classified as a new energy vehicle, enjoying green license plate privileges. It is well-suited to cover the photography tasks required for the torch relay in urban areas.
With the advantages of renewable methanol energy, high energy storage capacity (hydrogen), and carbon dioxide resource utilization, the Farizon Xingzhi H8M boasts a maximum range of up to 1,100 kilometers. It can easily handle city distribution and short-distance intercity logistics, providing strong support for the "green, intelligent, economical, and civilized" hosting concept of the Asian Games.
Furthermore, the Farizon Xingzhi H8M places a strong emphasis on intelligent technology and safety. It features a large-screen central control system and various intelligent management functions, providing drivers with convenient information display and safety assurance.
In addition to performing photography tasks perfectly during the Asian Games, it is also the preferred choice for various urban logistics transportation needs in daily work. The Farizon Xingzhi H8M offers various cargo compartment options, with a maximum capacity of up to 20 cubic meters, far exceeding similar models in its class, meeting the transportation needs of oversized items.
Source : www.chinaspv.com
Editor : Nancy
Views:3205
Tags: Farizon Xingzhi H8M
Poster Press to save or share