Zoomlion mining machinery departed for overseas market
September 11,2023
September 11, 2023, China, In the golden month of September, the overseas shipment ceremony for mining machinery equipment by Zoomlion CIFA was held in the Mining Machinery Industrial Park with great pomp and ceremony.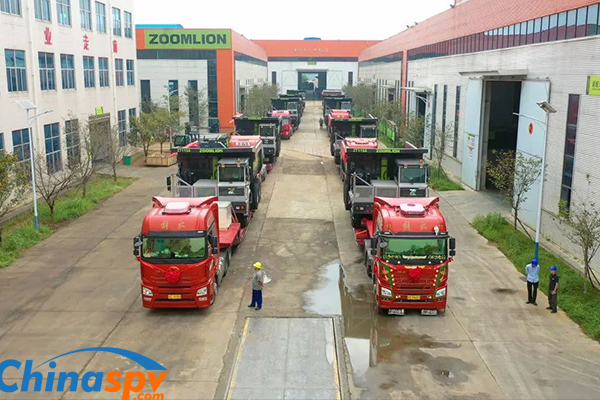 The ZT115A mine truck, which was shipped this time, is a premium product meticulously crafted by Zoomlion Mining Machinery specifically for overseas markets. It was developed after extensive research into the needs of overseas customers while simultaneously upgrading domestic products. Not only does it possess outstanding performance and durability, but it also aligns seamlessly with the usage preferences of international customers. The remarkable product performance, coupled with the strong brand influence of Zoomlion Mining Machinery, has led to a continuous increase in recognition among overseas customers.
As a strategic sector of Zoomlion Heavy Industry, Zoomlion Mining Machinery, adhering to the principle of "technology as the foundation, product as the core," has successfully penetrated markets in Southeast Asia, Africa, the Middle East, and the Russian-speaking regions. Furthermore, it has accelerated its market presence in key countries. Zoomlion Heavy Industry's mining machinery products have already been put into use by high-end customers, particularly along the "Belt and Road" route, receiving high praise for their performance.
Zoomlion Heavy Industry's mining machinery products now possess the capability to compete on par with international high-end brands. In the future, the company aims to continue building more comprehensive sales and service integration platforms in key countries, providing customers with a wider range of high-quality complete mining equipment solutions.
Source : www.chinaspv.com
Editor : Rosy
Views:2986
Tags: Zoomlion
Poster Press to save or share