Cummins deepens cooperation with Jiefang light truck
March 20,2023
March 20, 2023, Henan, China, On March 10, the Cummins and Jiefang light truck business exchange meeting was successfully held in Zhengzhou, Henan.

Cummins has a long-term and stable cooperative relationship with Jiefang light trucks. Cummins F series 2.5L, 2.8L, 3.8L and 4.5L engines are equipped in a series of FAW light trucks, and the market share has continued to grow in recent years.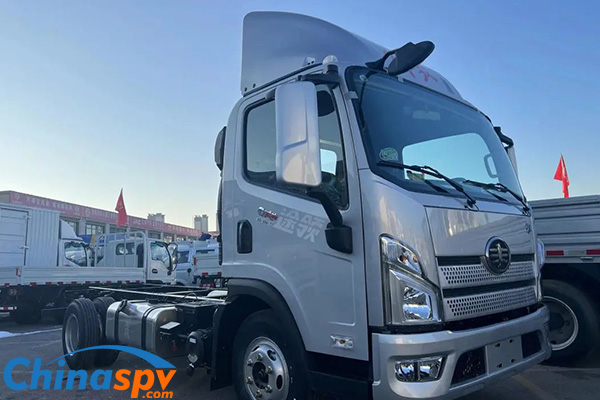 The cooperation between the two parties is not limited to the sales of complete vehicles, but will also be expanded to multiple dimensions, so as to solve the worries for customers in the national VI stages of the country, and even for a longer period of time in the future.

Cummins launched the latest F2.5 light-duty engine in 2021, with comprehensive upgrades in reliability, power, economy and driving comfort. The power coverage is 96~115 kW, the maximum torque is 460 Nm, and the low-speed torque is increased by 10%. It has a wider range of low-speed high-torque, strong explosive power, customized and scene-based development mode to ensure that the engine can adapt to various complex and difficult working conditions. It adopts Cummins smart brain CBM2.0 system, intelligent fuel consumption management and start-stop technology, which is fuel-efficient. It follows the non-EGR design of Cummins National VI platform, and the post-processing system DPF has a dust-free mileage of up to 500,000 kilometers, which is reliable and worry-free.

It is worth mentioning that the Lingtu light truck, which cooperates with the latest generation of Cummins F2.5, was launched last year, and the current sales momentum is good. In the future, Cummins will work with Jiefang light trucks to continue to promote the diversified exchanges between the two parties in the regional terminal and provide customers with more valuable services.
Source : www.chinaspv.com
Editor : Grace
Views:2994
Tags: Cummins Jiefang light truck
Poster Press to save or share