Yutong sanitation vehicles guarantee "Two Sessions"
March 14,2023
March 14, 2023, Beijing, China, On March 4, the National "Two Sessions" were officially held. In order to help the smooth progress of the "two sessions" and ensure the normal operation of sanitation vehicles in Beijing during the "Two Sessions", Yutong Sanitation carefully formulated an after-sales service guarantee plan, established a guarantee team, and went to the Beijing area to carry out a full range of after-sales protection services.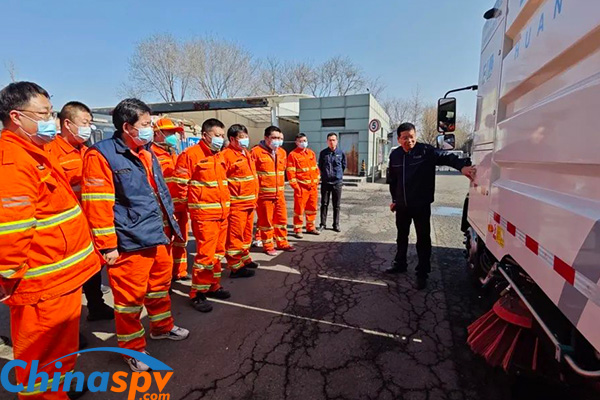 During the event, Yutong Sanitation after-sales service personnel conducted door-to-door inspections to many customers in the Beijing area, maintained and inspected their vehicles, and helped customers operate efficiently. According to the needs of different customers, after-sales service personnel have carried out theoretical training + practical training for many times, focusing on vehicle operation safety and maintenance knowledge to help drivers use sanitation equipment more reasonably and improve operating efficiency. Through training, continuous improvement of the driver's awareness of safe operation and maintenance were developed.

Up to now, Yutong Sanitation has completed the inspection of nearly 300 sanitation vehicles in Beijing, providing strong support for the road cleaning work in Beijing during the "two sessions". Yutong Sanitation provides customers with all-weather service, helping the efficient operation of urban road cleaning work.

In the future, Yutong Sanitation will use more powerful products and services to help the development of urban sanitation and jointly build a livable and beautiful living environment.
Source : www.chinaspv.com
Editor : Mark
Views:2876
Poster Press to save or share