CIMC Linyu compressed refuse collectors delivered to South America
March 14,2023
March 14, 2023, South America, Recently, 25 units compressed refuse collectors customized by Linyu drove out of the factory and will be delivered to South America.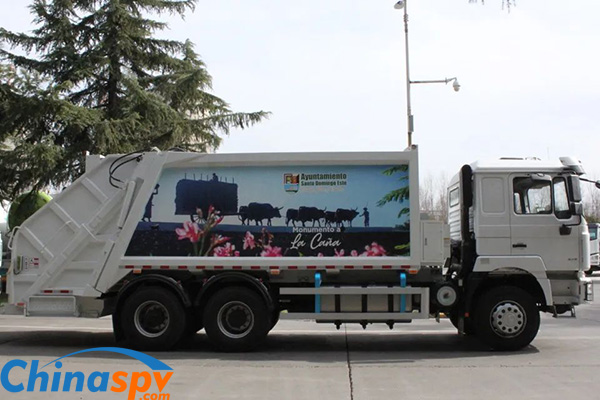 The customers have purchased Linyu products many times, and they highly recognize Linyu's quality assurance. Linyu implemented the final needs and usage habits of customers into the products, and finally created these products that satisfy customers and have a exotic flavor of South America.

Combined with customer needs and the publicity effect of municipal products, personalized customization, the box pattern reflects the elements of different countries in South America, the appearance of the whole vehicle is beautiful, with South American exotic style!

Bodywork and chassis are jointly developed by OEMs to optimize power output and equip versatility, making vehicle matching more reasonable!

The vehicle is controlled by an imported programmable controller, which realizes automatic switching between engine idle speed and acceleration according to different operation requirements, improves the operation efficiency of the whole machine, and greatly reduces fuel consumption!

The optimized hydraulic parameters and hydraulic oil circuit make the two-way compression pressure in the vehicle more solid, so more can be installed and the payload ratio is higher!

A full set of detailed warning signs in Spanish, operation labels and maintenance manuals for the whole vehicle are more convenient to guide users!

Emergency buttons are installed on both sides of the vehicle, equipped with high-strength safety struts and anti-falling, push plate sensing devices, which once again strengthens the concept of misuse. It can also be operated by remote control in the cab, which is safe and convenient.

In the future, Linyu will continue concentrate on research, provide high-quality, cost-effective products and considerate services to customers all over the world, and export the strong influence of Chinese manufacturing to the world.
Source : www.chinaspv.com
Editor : Grace
Views:2697
Tags: CIMC Linyu South America
Poster Press to save or share