Yuchai black technologies recognized by the industry
February 02,2023
February 2, 2023, Beijing, China, A few days ago, the results of the 2022 First China Commercial Vehicle Black Technology Competition were held in Beijing. Yuchai stood out and won the Power Technology Innovation Award, demonstrating Yuchai's strong technical strength.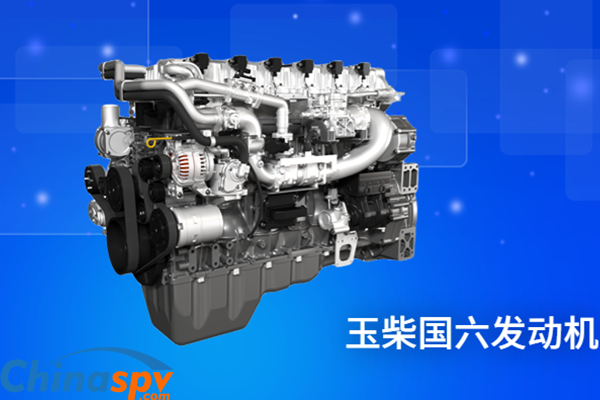 The "New Generation of Low-carbon High-efficiency Intelligent Natural Gas Engine Combustion and Control System Key Technology Research and Development" project aims to develop natural gas engine products that meet National IV to National VI products. Innovative research has been carried out on key technologies in the four aspects of from low-carbon high-efficiency combustion system, intelligent and efficient thermal management system, high reliability body technology and high precise control system. Innovative solutions have been proposed in terms of high-efficiency and rapid combustion systems, low-speed torque boost technology, high-efficiency mixer design technology, high-energy ignition system development, boost pressure transient control, and ignition energy self-control, which have broken through the key technologies of high-efficiency combustion and control systems of natural gas engines, breaking the long-term monopoly of foreign countries in this field.

The results of this project have successfully achieved industrialization promotion and application, and are widely used in gas internal combustion engine products of National IV, National V, and National VI, supporting more than 30 domestic mainstream automobile factories such as Dongfeng, Shaanxi Automobile, Yutong, and King Long, resulting in significant economic benefits and social benefits. In the past three years, more than 60,000 units of products applying the technology of this project have been sold and put into use in batches in Beijing, Zhejiang, Xinjiang, Shanxi, Sichuan, Tibet and other places. It is estimated that it can reduce oil consumption by more than 36 million tons and reduce CO2 emissions by about 4.3 billion tons.

In recent years, with the help of a series of high-level scientific research platforms such as the National Enterprise Technology Center, National Engineering Research Center, Postdoctoral Research Workstation, and Academician Workstation, Yuchai has focused on the national strategy and the major needs of economic and social development in new product development, technological progress, and scientific research achievements. A series of great achievements have been made in transformation and other aspects, such as the successful ignition of China's largest horsepower hydrogen-fueled engine YCK16H, and the research and development of YC20VC has filled the gap in the domestic high-speed and high-power diesel engine with a power range above 3500kW.
Source : www.chinaspv.com
Editor : Eric
Views:2862
Poster Press to save or share