Zoomlion launched 200 cranes with a value of over 400 million
January 31,2023
January 31, 2023, Hunan, China, On January 29, Zoomlion delivered 200 sets of construction cranes worth over 400 million yuan.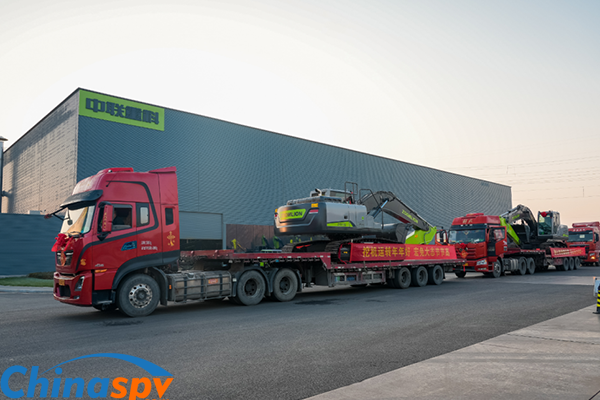 Mr. Luo Kai, Vice President of Zoomlion and General Manager of Construction Crane Company, presided over the departure and delivered a speech. In the past 2022, the company's research and development, production, marketing, and management have worked together to overcome the epidemic blockade and the impact of the epidemic, and has created many record-setting products such as the world's largest tonnage all-terrain crane ZAT24000H, the world's first hybrid all-terrain crane, and the world's first pure electric rough-terrain crane.

The equipment delivered includes truck cranes, all-terrain cranes, crawler cranes and truck-mounted cranes. They will not only travel thousands of miles to help the construction of key projects across the country, but also travel across oceans, and will be delivered to overseas customers such as Russia, Turkey, Brazil, Indonesia, etc., for global customers to create value!
Source : www.chinaspv.com
Editor : Eric
Views:2856
Tags: Zoomlion cranes
Poster Press to save or share