XCMG tower crane orders of 100 million yuan shipped in batches
January 31,2023
January 31, 2023, Xuzhou, China, On January 28, at the two intelligent manufacturing bases of XCMG tower cranes in Xuzhou and Chongqing, a batch launch ceremony of 100 units of products with an order of 100 million yuan was held.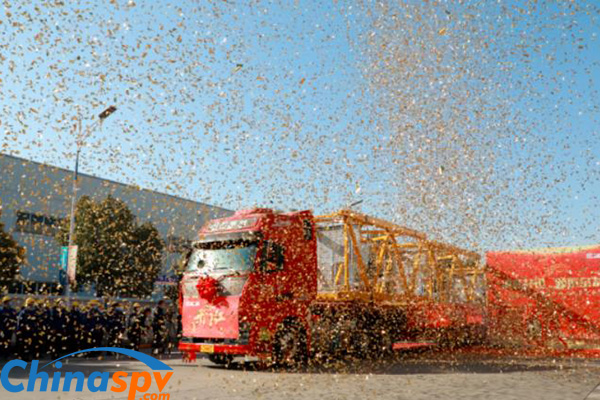 The products launched include three major product segments: topless tower cranes, luffing jib tower cranes and construction elevators, achieving a good start for the whole line of products. After continuous technological precipitation and innovation and upgrading, XCMG continues to provide high-quality products to the market, and has been widely praised by customers in terms of technological breakthroughs, intelligent manufacturing, and quality upgrades.

This batch launch benefited from the synchronous development of domestic and foreign markets. XCMG tower cranes have gone through the test and honing of various complex working conditions from domestic to global, and have successively won large orders in domestic and foreign markets with high product quality and services, won unanimous praise from customers at home and abroad.

In recent years, the overseas market share of XCMG tower cranes has increased year by year, and dozens of customized research and development models have successively passed overseas access certifications such as CE, TUV, and EAC; Super-large tonnage products of 1,200 tons and above have gone abroad in batches and entered high-end markets such as Singapore and South Korea, and XCMG tower cranes have entered the international landmark strategic highland in batches.

The batch launch of hundreds of products with an order of 100 million yuan has laid a solid foundation for XCMG business in 2023. XCMG's tower crane series products will strive to win achieve a great success in 2023 with the "good start" in the first quarter.
Source : www.chinaspv.com
Editor : Mark
Views:3026
Tags: XCMG tower crane
Poster Press to save or share