JAC delivered 100 units pure electric light trucks to France and Spain
January 18,2023
January 18, 2023, Anhui, China, On the afternoon of January 11, 100 units electric light trucks of JAC Shuailing were successfully delivered to France and Spain.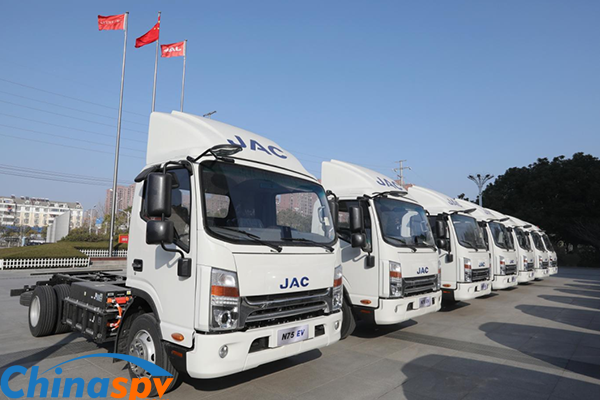 The electrification wave of the European automobile industry is in the ascendant. JAC is grasping the unprecedented changes in the automobile industry in a century, grasping the development trend of the industry, and accurately identifying the user's vehicle scene and product demand. It took two years to carefully build the JAC Shuailing N75EV new energy vehicle, which is equipped with European standard charging ports, intelligent network connection applications, and realizes high-level assisted driving functions such as AEBS and LDWS.

As we all know, the European market is the market with the most stringent automobile access regulations and the most mature automobile consumption in the world. As the backbone of China's independent brands, JAC has always regarded the European market as a strategic market and attached great importance to the development of the European market. Shuailing has been exported to 132 countries around the world and the first delivery to France and Spain marks the official landing of JAC truck in western Europe and other traditional automobile industry powerhouses.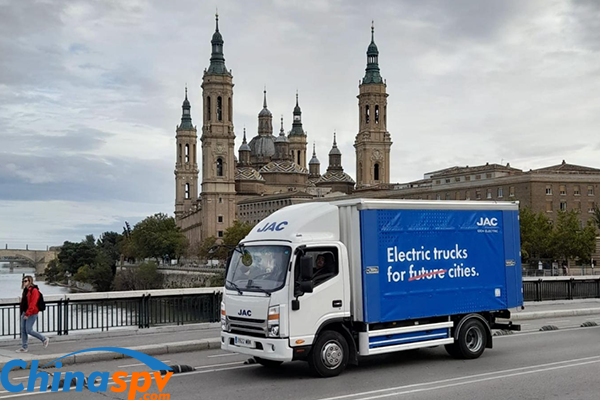 It is reported that JAC Shuailing electric light truck has received orders from Aquaservice, Frakin and other leading companies in France and Spain, and has successfully won the first batch of bidding orders for electric light trucks from the Barcelona Municipal Government. Shuailing electric light trucks have been favored by overseas markets due to multiple advantages such as good power performance, high degree of intelligence, comfortable driving and low maintenance costs.

In addition, Jianghuai Automobile also stated: "We will make full use of the advantages of China's new energy vehicle industry in product technology, quality and supply chain to create a brand image of high-end Chinese electric vehicle products in the European market."

Next, JAC will continue to deepen its efforts in the field of new energy commercial vehicles, continuously achieve technological breakthroughs and product enhancements, and provide domestic and foreign users with higher-value product solutions.
Source : www.chinaspv.com
Editor : Mark
Views:2835
Tags: JAC France and Spain
Poster Press to save or share