Zoomlion tower crane assists construction of world's tallest building
August 17,2022
August 17, 2022, Dubai, Recently, the main structure of the Dubai Blue Sky Hotel project, the world's tallest hotel building jointly constructed by Zoomlion, has been capped, once again demonstrating the extraordinary power of Zoomlion in assisting the construction of super tall buildings in the world.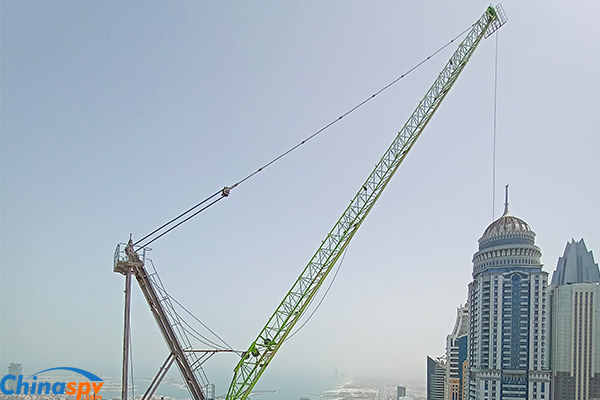 Dubai Blue Sky Hotel project is the world's tallest hotel building. It is located in Marina, Dubai with an area of 3,662 square meters and a construction area of about 102,000 square meters. The structural design is complex, and the construction is difficult and cumbersome.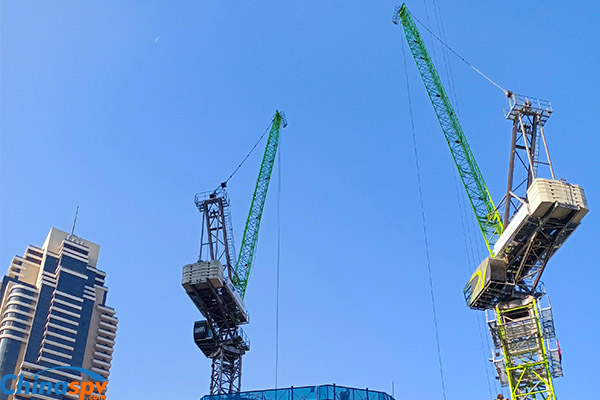 The L250-20 large-tonnage luffing jib tower crane used in the project is the star product of Zoomlion, which has high efficiency, reliability and intelligence and can provide a strong guarantee for the construction. In addition to the two tower cranes, Zoomlion's two units high-speed construction hoists are also used in the project construction.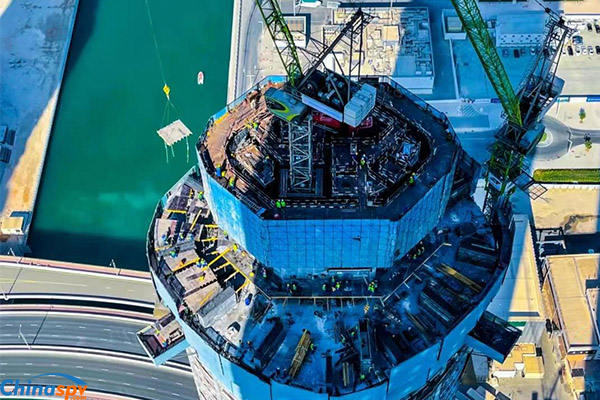 Besides, Zoomlion's high-quality service also impressed the project party. As the early stage of the project, Zoomlion set up a special project team to communicate with the project party in depth and provided the optimal design and construction solution according to the characteristics of the building structure; later, Zoomlion also provided tower crane installation, operation, maintenance and other aspects of the system training for the construction party's staff.

In the future, Zoomlion will continue to provide guarantee for more world-class major projects with high-quality products and services, and continue to build the brand of "Made in China" globally.
Source : www.chinaspv.com
Editor : Rosy
Views:3097
Poster Press to save or share