30 units Sinotruk Howo LNG tractors delivered to Sinopec
August 17,2022
August 17, 2022, Chengdu, China, Lately, Sinotruk held a delivery ceremony for the first batch of LNG tractors to Sinopec in Chengdu.

Sinopec and Sinotruk have been cooperating for a long time and established a relationship of mutual trust and mutual promotion. The vehicle delivery is just a beginning of further and deep cooperation. The service department of Sniotruk will focus on the operational characteristics of these vehicles to ensure that problems are resolved in time.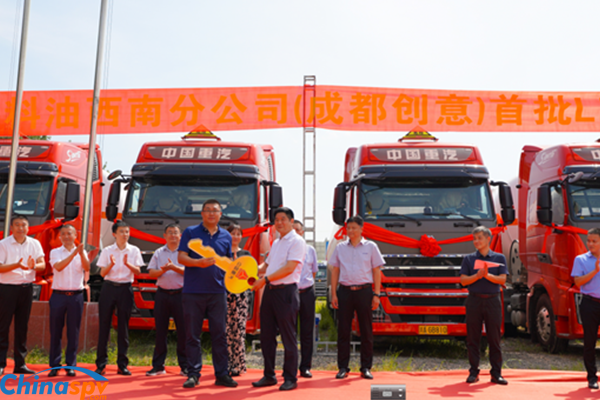 Sinopec spoke highly of the smooth delivery of Sinotruk's LNG vehicles as well as its excellent technology and first-class service to stand out from many manufacturers.

Sinotruk and Sinopec jointly stated that they should further strengthen cooperation in terms of operation and fleet management after vehicle delivery. The event also laid a better foundation for future cooperation and development.

In addition, Enric Gas Machinery Co., Ltd. gave a detailed introduction to the LNG semi-trailer, and noted that it will provide one-to-one follow-up service for the vehicles, do a good job in driver training and hope the cooperation between Sinotruk and Sinopec can get closer.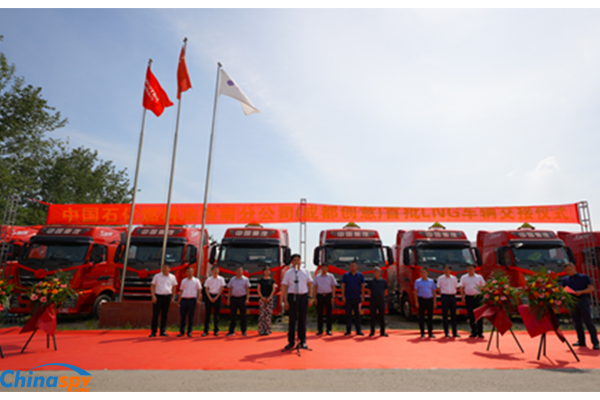 This batch delivery of LNG tractors means that the quality of HOWO LNG vehicles has won the trust of customers. At the same time, Sinotruk has the confidence and ability to continue to provide customers with high-quality service! In the future, HOWO heavy trucks will use better products and services to promote the brand and serve its customers.
Source : www.chinaspv.com
Editor : Mark
Views:3058
Poster Press to save or share