Aumark refrigerated trucks delivered to CIMC
August 16,2022
August 16, 2022, Shanghai, China, Recently, the delivery ceremony for major customers of Auhawk Aumark & Aucan Power & CIMC Cold Cloud was held in Shanghai CIMC Cold Cloud (Beijing) Supply Chain Management Co., Ltd.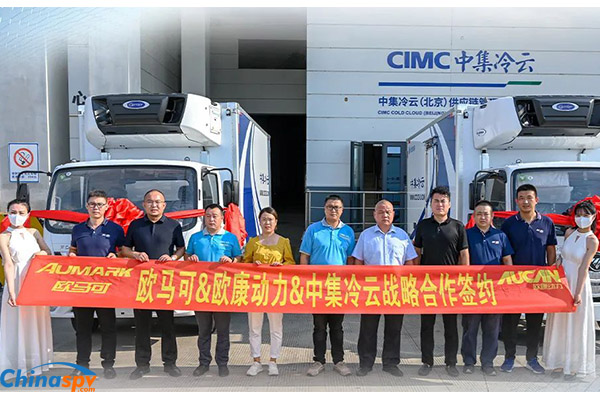 The Aumark refrigerated trucks can realize controllable and traceable transportation, making the whole process safer and more secure. At the same time, the cargo compartment of Aumark refrigerated trucks has good corrosion resistance and anti-aging properties to the atmosphere, water, acids, alkalis, salts and other media, ensuring that the cargo compartment has a better thermal insulation effect in complex transportation environments. The precise temperature control meets the high standard requirements of the industry and users for pharmaceutical cold chain transport vehicles, adding new impetus to the transportation of medical materials.

The Aumark F2.5 engine, equipped in Aumark refrigerated trucks, is a brand-new power product that integrates environmental protection, high efficiency and reliability, energy saving and consumption reduction, strong power, and lightweight, which can greatly increase the transport efficiency for Aumark refrigerated trucks.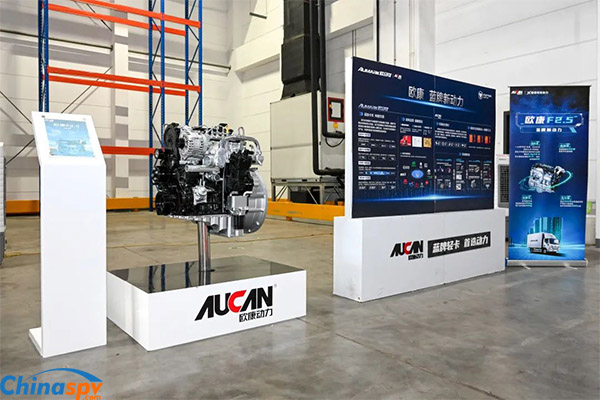 In the future, Aumark will adhere to the concept of "customer-centric", rely on industry-leading technology, provide users with higher-value logistics and transportation equipment with a series of deeply customized integrated solutions.
Source : www.chinaspv.com
Editor : Mark
Views:2821
Poster Press to save or share