Xi'an Cummins 15L high-horsepower engine rolls off assembly line
August 10,2022
August 10, 2022, Xi'an, China, On August 8, the 15th anniversary of Xi'an Cummins Engine Co., Ltd. and the 15L engine off-line ceremony were grandly held at the new base of Xi'an Cummins.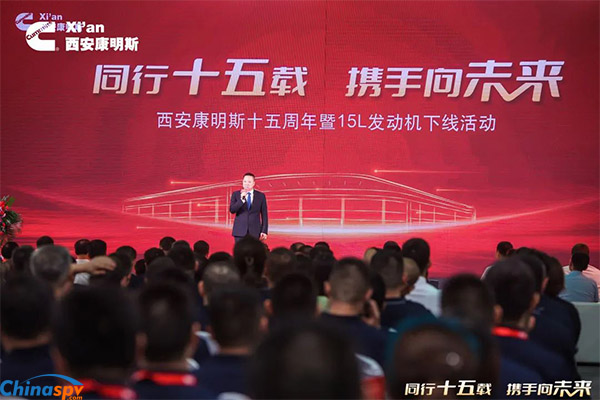 Xi'an Cummins engine is a strategic project jointly built by Shaanxi Automobile and Cummins based on their consistent judgment on the heavy truck industry. Under the drive and support of Shaanxi Automobile, in the first half of this year, Xi'an Cummins achieved new breakthroughs in many markets, and the sales volume in overseas markets increased significantly. It is expected that the total export volume of 2022 will double.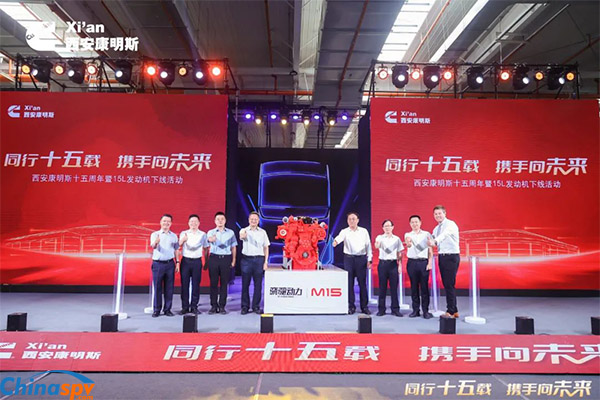 Over the past 15 years, Cummins and Shaanxi Automobile have worked closely, from product planning to vehicle matching, from market development to service support, to achieve the deep integration of power chain and whole vehicle, and to serve end users with high-quality and reliable products.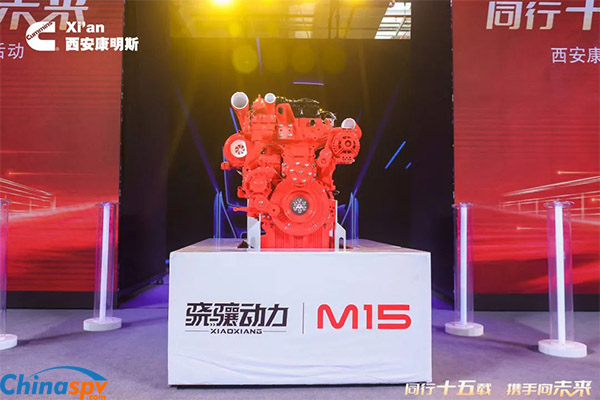 As a leading engine manufacturing enterprise jointly invested and constructed by Shaanxi Automobile and Cummins, Xi'an Cummins has adhered to the management concept of Cummins' advanced manufacturing system since its establishment, adopted an efficient and modern digital factory operation mode, and provided customers with high-efficiency power products that meet the global unified quality standards of Cummins relying on its manufacturing execution system, hardware facilities, supply chain system and quality control.

With the new plant officially put into operation, the second-phase engine production capacity will reach 100,000 units. The four strong characteristics of "automation, flexibility, digitization, and humanization" can meet the needs of multi-variety and multi-form product manufacturing, and provide customers with more competitive and valuable products.
Source : www.chinaspv.com
Editor : Nancy
Views:3035
Tags: Xi an Cummins 15L egine
Poster Press to save or share