SANY delivered 2 units thousand-ton crawler cranes to Shandong Haiwan
August 03,2022
August 3, 2022, Xinjiang, China, On July 27, in Xinjiang SANY Northwest Industrial Park, 2 units crawler cranes SCC19800TM and SCC15000TM were successfully delivered to Shandong Haiwan Hoisting Engineering Co., Ltd. (hereinafter referred to as "Shandong Haiwan"). This is another delivery of thousand-ton lifting equipment after 2000 tons, 4000 tons and 4500 tons.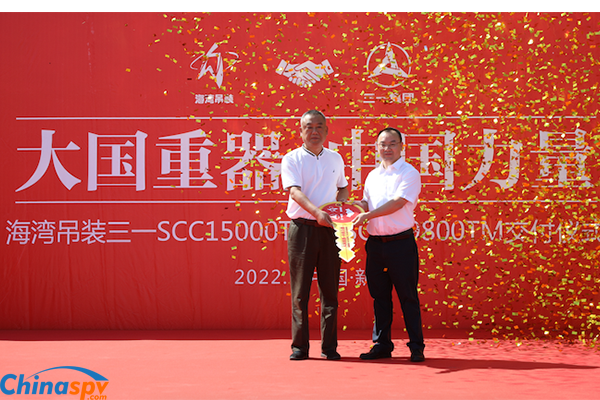 SCC19800TM is the main force in the thousand-ton lifting market, with a maximum lifting capacity of 1600 tons. The 90m main boom has a maximum lifting capacity of 731 tons at a working radius of 26m, which can fully meet the petrochemical hoisting conditions. The 126m main boom has a maximum lifting capacity of 394 tons at a working radius of 26m, which can fully meet the offshore wind power conditions. The super-lifting counterweight empty hook is suspended and rotated, and the work efficiency of offshore wind power hoisting can be increased by 20%.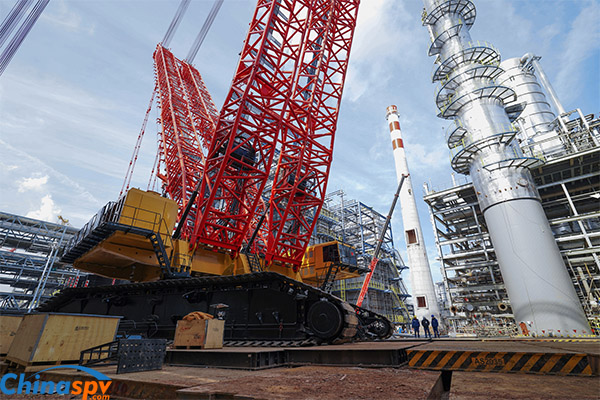 SCC15000TM can meet the needs of 110m wind power hoisting in mountains and 170m wind power hoisting in plains. Equipped with wide-arm technology, the load capacity exceeds the double-arm condition, and the disassembly and assembly efficiency is increased by more than 30%.

This thousand-ton crawler crane is a product with complex technology and extremely high manufacturing precision in the machinery equipment industry. It not only directly supports major engineering projects, but also drives the development of medical, materials, mineral processing and other industries.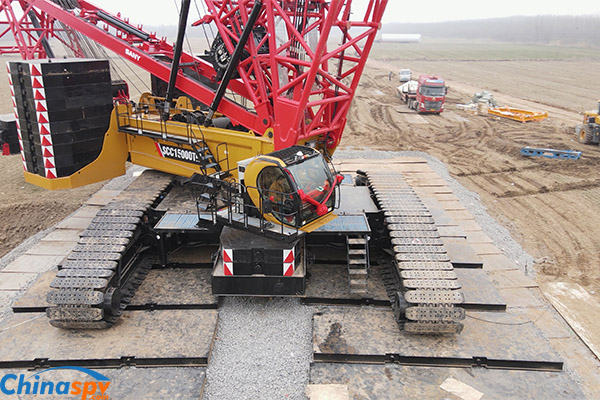 This cooperation has deepened the friendship between the two companies. Behind the strong alliance, the two companies have a high degree of consistency in their pursuit of goals. As a deep cultivator in petrochemical, wind power and other professional application fields, SANY will continue to lead the continuous progress of the industry, promote independent innovation, provide new momentum for the development of China's equipment, and make its contribution to the development of China's hoisting industry.
Source : www.chinaspv.com
Editor : Nancy
Views:2713
Tags: SANY crawler crane
Poster Press to save or share