Qingling hydrogen fuel cell vehicle delivered in batches
August 02,2022
August 2, 2022, Chongqing, China, On July 28, the first batch of 30 units hydrogen fuel cell vehicles was delivered, and Chongqing Hydrogen Energy Industry Innovation Alliance was established.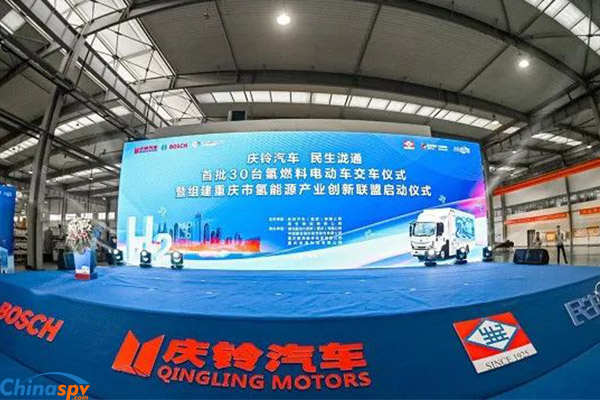 The delivery of these vehicles shows the preliminary implementation of various application scenarios of hydrogen fuel cell vehicles such as urban distribution and trunk logistics, and is another new achievement in creating an industry benchmark for the zero-carbon transportation demonstration operation.

This batch of vehicles is equipped with Bosch 70-kilowatt hydrogen power module products, which can achieve low-temperature start in -30°C. According to reports, after operation, these vehicles can cover most urban distribution areas and diversified application scenarios.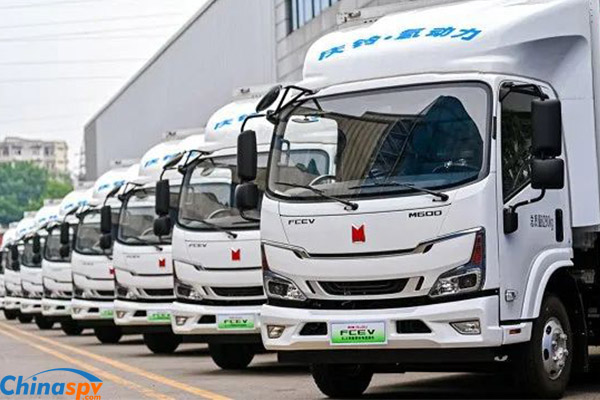 In addition, another new product displayed at the event also attracted much attention - Qingling 18-ton hydrogen fuel cell vehicle. It is equipped with Bosch 134-kilowatt hydrogen power module products, the highest system efficiency reaches 63%, and can be flexibly applied to 18-ton, 25-ton logistics and municipal vehicles, 31-ton concrete mixer and dump trucks, and 49-ton short-distance logistics vehicles.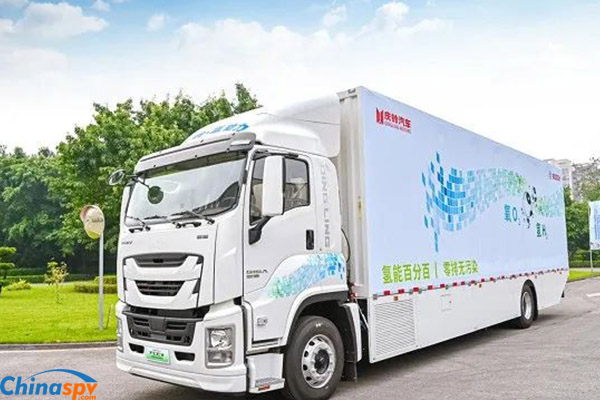 The hydrogen energy-related industry is one of the leading industries in the future in Chongqing. In this event, the establishment of Chongqing Hydrogen Energy Industry Innovation Alliance aims to carry out technical exchanges, R&D innovation, operation and promotion in the hydrogen energy industry, promote the infrastructure construction of hydrogen energy facilities, and improve the hydrogen energy industry standards, so as to facilitate the construction and development of the fuel cell vehicle and Chengdu-Chongqing economic circle, and build China's hydrogen-based green, low-carbon transportation system.
Source : www.chinaspv.com
Editor : Rosy
Views:2747
Poster Press to save or share