10 Units Dongfeng Tianlong LNG Hazardous Chemical Tractors Delivered to Hubei
June 23,2022
June 23, 2022, Hubei, China, In mid-June, the first batch of 10 units Dongfeng Tianlong KL LNG hazardous chemical tractors were delivered to Jinhong Herui Gas Co., Ltd., a major customer in the natural gas transportation industry in Hubei Province.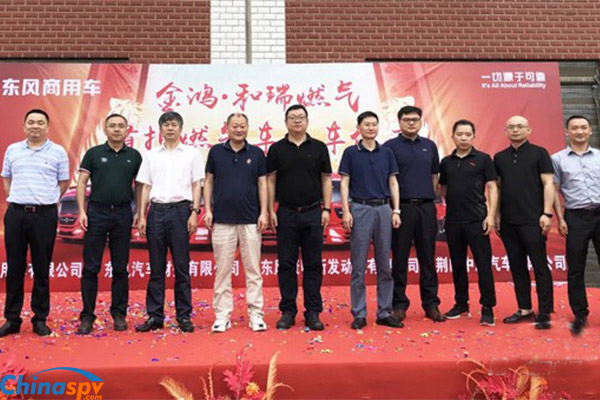 At the beginning of June, Jinhong Herui purchased a batch of 30 units Dongfeng Tianlong LNG hazardous chemical tractors, which brought the cooperation between the two parties to a new level. Dongfeng Trucks will, as always, match customers with the optimal operation route service plan, and provide technical support related to fleet management to ensure the full life cycle operation of customers' vehicles.

Since 2012, Jinhong Herui has established a mature market system and a huge LNG sales network, and its strength and scale have gradually jumped to the forefront of the natural gas industry in Hubei. The company has maintained a good relationship of cooperation and mutual trust with Dongfeng Trucks for many years.

Jinhong Herui has cooperated with Dongfeng Trucks for nearly ten years, and purchased nearly 100 units vehicles. Dongfeng's excellent vehicle configuration, high-quality engines, and comprehensive and efficient services have never let customers down. It is hoped that this cooperation will further deepen friendship and seek common development between the two parties.

This delivery not only lays a solid foundation for the multi-level collaborative development of the two parties in the future, but also accumulates strength for the continuous improvement of Dongfeng Trucks' core competitiveness in Jingmen dangerous goods transportation market.
Source : www.chinaspv.com
Editor : Jerry
Views:2897
Tags: Dongfeng
Poster Press to save or share