CIMC Tonghua Delivered Tankers in Batches to CNPC
December 03,2021
December 3, 2021, Yangzhou, China, On November 30, CIMC Tonghua delivered mud transport and normal tankers to China National Petroleum Corporation (hereinafter referred to as CNPC) in batches.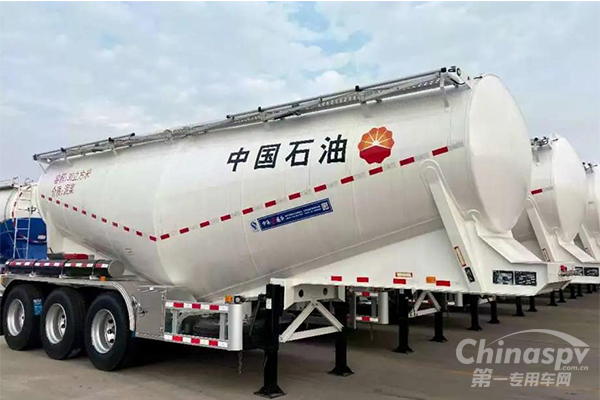 Aimed at sediment and stacking of mud, the delivered mud transport tankers have specially designed larger angle by CIMC Tonghua to solve the problem of high residual rate when unloading. The tanker have low center of gravity, efficient performance and high reliability, which can increase work efficiency and reduce labor costs.

The delivered normal tankers adopt super strong vehicle frame, which can adapt in unpaved and mine roads. The aluminum alloy accessory parts increase the strength as well as reduce the tanker's self weight.

CIMC Tonghua has been the appointed supplier of CNPC relying on high-quality product and all-round services.
Source : chinaspv.com
Editor : Rosy
Views:2966
Tags: CIMC
Poster Press to save or share