CIMC RJST Delivered 100 Units Stainless Tank Trucks to Shandong
December 01,2021
December 1, 2021, Shandong, China, On November 29, CIMC RJST delivered 100 units stainless tank trucks to Shandong, which will serve for local chemical logistics transportation.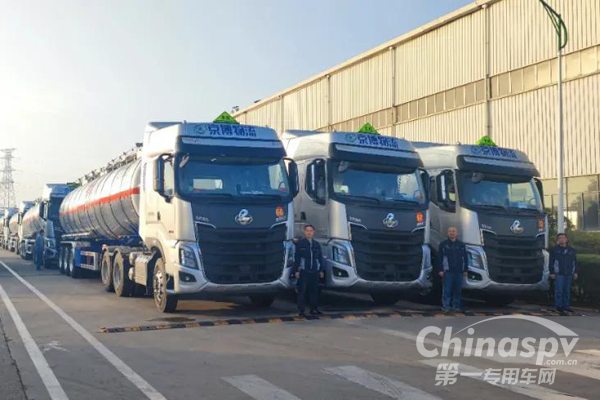 The stainless tank trucks were put into market in August with the construction of the lighthouse plant. The truck has won "the lightest stainless tank truck in China" thanks to its lightweight body.

Jingbo Logistics, as one of the largest logistics companies in Shandong, finally chose RJST tank truck and made orders in batches, which can prove that the tank truck is the best choice for domestic chemical transportation industry.
Source : chinaspv.com
Editor : Grace
Views:1843
Tags: CIMC RJST
Poster Press to save or share