Seashore Group is Exclusive and Authorised Dealer for Sinotruk Vehicles in Qatar
April 22,2020
Seashore Group, one of Qatar's largest business conglomerates, announced the launch of its newest venture Seashore Automobiles in collaboration with Sinotruk Limited in January, 2017.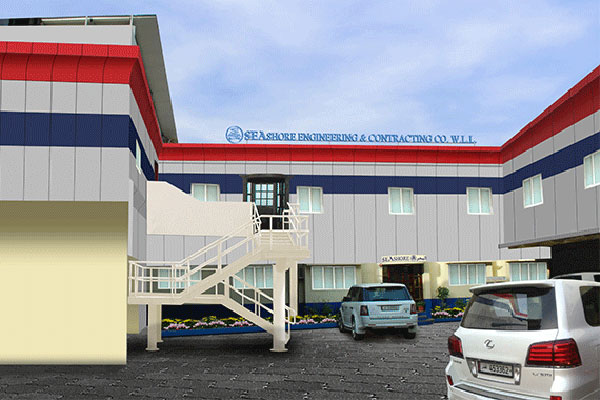 With this alliance, Seashore Group became the exclusive and authorised dealer for Sinotruk vehicles in Qatar. The launch ceremony was held on Monday at the St. Regis Doha.
Seashore Automobiles was launched by Seashore Group to cater to the fast-growing demand for quality heavy-duty vehicles at reasonable prices. Sinotruk designs, manufactures and sells a wide variety of heavy duty trucks, buses, special trucks, engines and their sets, parts and special chassis. Their cargo trucks and semi-tractor trucks are used in a range of industries including construction, container transportation, mining and steel production.
Commenting on the launch, Seashore Group Managing Director, Mohammed Ali said, "Seashore Group is delighted to bring to Qatar with their 27 years of transportation business experience, Sinotruk's wide range of vehicles with the launch of Seashore's new division Seashore Automobiles. Sinotruk is China's largest heavy duty manufacturer with 60 percent market-share in China and sizable market share in more than 90 countries."
There is a growing demand in Qatar for fuel efficient, high quality, heavy duty vehicles offered at reasonable prices and with Sinotruk we hope to capture at least 20-25 percent of the market share, he said.
Seashore Automobiles is not only bringing to the market quality products but also unsurpassed service. For all models of Sinotruk vehicles, Seashore Automobiles offers exclusive 24-hour on-site servicing. This is a first for heavy duty vehicles in Qatar.
"We are confident that with our quality product and robust after-sales support, Sinotruk will grow strong amongst competition in Qatar."
A wide variety of Sinotruk models are available at the Seashore Automobile showroom located at Milaha Capital Building Zone F2, East Industrial Street, Ainkhalid, including: HOWO A7,HOWO T5G,STR M5G,HOWO Light Truck.
The Seashore Automobiles service center and workshop is located in the Industrial Area 48, which provides 24-hour on-site servicing for all models of Sinotruk vehicles.
The state-of-the-art workshop and expert auto-care personnel are equipped with the latest technologies and facilities for auto maintenance and repair.
All spare parts are 100 percent OEM (Original Equipment Manufacturer) and are readily available at the Sinotruk exclusive store, which will ensure a speedy repair in case of any emergency. The cost effective prices of personalised, professional and quality services along with parts that comes with a manufacturer warranty will guarantee peace of mind to the customers.
Article Source: thepeninsulaqatar