SANY Signed Strategic Agreement with Mengfa Group
May 25,2022
May 25, 2022, Changsha, China, On May 20, Mengfa Energy Group and SANY signed a strategic cooperation agreement in Changsha. The two parties will carry out in-depth cooperation in the fields of gangue filling, coal mining and new energy.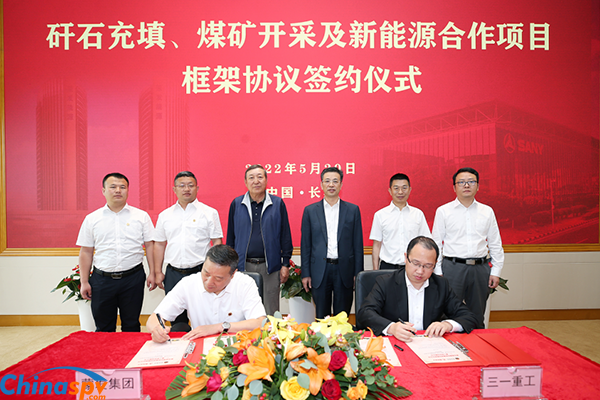 According to the agreement, the two parties will combine strengths and complement each other's advantages to jointly promote the recycling of coal gangue and the construction of green mines to achieve a win-win situation.

The two parties will accurately grasp the project cycle planning, focus on intelligence, comprehensive operation capabilities, research on new mining techniques, and build a typical demonstration base for green mines.

SANY will give full play to its core advantages in production, research and services, create value for partners, and contribute to the achievement of the national dual-carbon goal and the development of green mines.

Mengfa Energy Group is one of the top 500 private enterprises and the top 100 coal enterprises in China. At present, its business covers 11 provinces in China and many countries such as the United States and Canada, with annual sales revenue exceeding 10 billion yuan.
Source : chinaspv.com
Editor : Nancy
Views:2830
Tags: SANY
Poster Press to save or share