Chinese Ambassador to the Philippines Visits Foton Motor Philippines
May 24,2022
May 24, 2022, PHILIPPINES, On May 20, Huang Xilian, the Chinese Ambassador to the Philippines, visited FOTON Motor Philippines.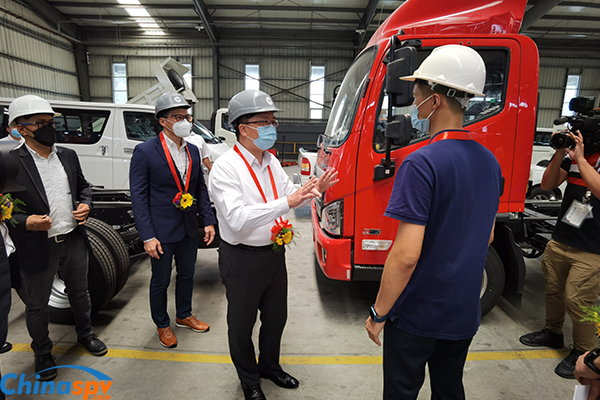 Ambassador Huang said that the success of FOTON Philippines represented the fruitful results of growing Sino-Philippine cooperation. Over the past six years, the investment from China in the Philippines has exceeded 160 billion peso, almost tripled compared with six years ago. The Chinese Embassy is willing to continue to encourage and support the Chinese enterprises to show their strengths and promote further economic, trade, and industrial cooperation between the two countries to advance China-Philippines relations to a new level.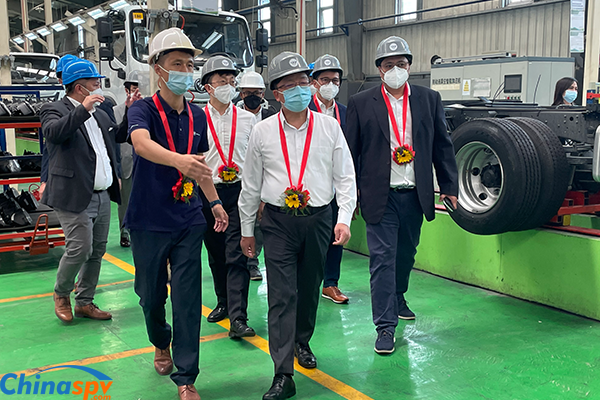 As the first Chinese auto brand to rank among the top 10 in the Philippines, FOTON Motor has built assembly facilities since entering the market, which brought 700 jobs for local people. In addition, its service marketing network across the Philippines has helped create 5,000 jobs, fully utilizing the complementary expertise of industrial chain and supply chain. With the introduction of advanced technology and market exploration, FOTON has been successful in gaining the trust of both local and world-renowned logistics companies. In particular, its six-wheel trucks have ranked No.1 in sales for two years in a row and hold the dominant position in market competition.


To meet the diversified needs in the Philippine market, FOTON Motor has worked together with local medical, community, security and transportation sectors to deploy its vehicles to cold chain transportation, logistics and freight transportation, medical rescue, firefighting and passenger transportation. At the end of 2021, FOTON also offered a full-scenario solution to provide companies spanning from startups, small and medium-sized enterprises, to large multinational corporations with one-stop product portfolio involving mini trucks, medium trucks, and light and heavy trucks. All these efforts have contributed to enhancing the core competitiveness of the brand in the region and empowering the business of its local users.
Source : chinaspv.com
Editor : Rosy
Views:2966
Tags: Foton
Poster Press to save or share