Chang'an Bank and Shacman Signed 10-Billion-Yuan Cooperation Agreement
May 23,2022
May 23, 2022, Shaanxi, China, On May 19, Chang'an Bank and Shaanxi Automobile Group Co., Ltd. signed a strategic cooperation agreement with the value of 10 million yuan.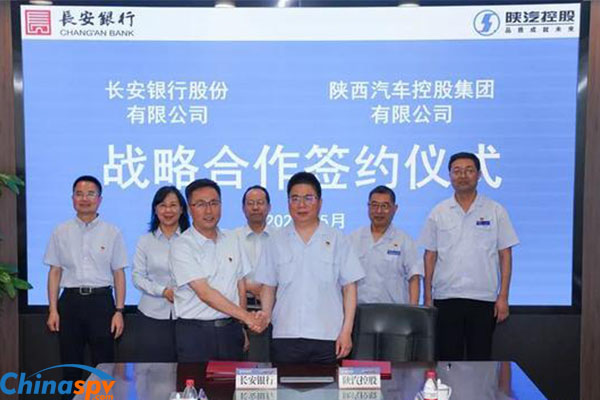 As a leading enterprise in the equipment manufacturing industry in Shaanxi, Shacman has obvious advantages. Chang'an Bank will fully rely on its own service resources and business advantages, firmly grasp the opportunities, promote the two sides to achieve wider and deeper cooperation in more fields, and provide strong financial support and better financial services for the economic and social development of Shaanxi.

The two sides should strengthen all-round cooperation, explore business innovation models, achieve mutual benefit and win-win results, vigorously promote the development of local manufacturing industry, and work together to make outstanding contributions to the high-quality economic development of Shaanxi.
Source : chinaspv.com
Editor : Rosy
Views:3096
Tags: Shacman
Poster Press to save or share