Over 100 Units XCMG Mixer Trucks Delivered to Chengdu
May 18,2022
May 18, 2022, Chengdu, China, Lately, more than 100 units XCMG concrete mixer trucks were delivered to Chengdu to help the construction of new infrastructure in local place.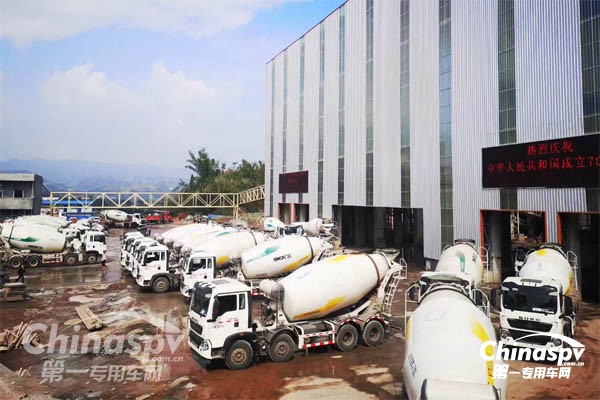 It is understood that all the mixer trucks delivered are the latest products of XCMG. Under strict construction requirements, XCMG mixer trucks have been upgraded in all aspects in terms of lightweight, low fuel consumption, and intelligence, and have become the first choice for construction by customers in Southwest China and even across the country.

"The XCMG mixer truck can not only meet the new regulations of Chengdu, but also can load more materials in each trip, creating unexpected value for us," the customer noted.

From the construction of the Sichuan-Tibet line project to the wave of "new infrastructure", XCMG Concrete Machinery has won numerous praises and reputations with its outstanding technical advantages and efficient after-market services, and has become the first choice for infrastructure construction in China and the world.
Source : chinaspv.com
Editor : Grace
Views:3107
Tags: XCMG
Poster Press to save or share